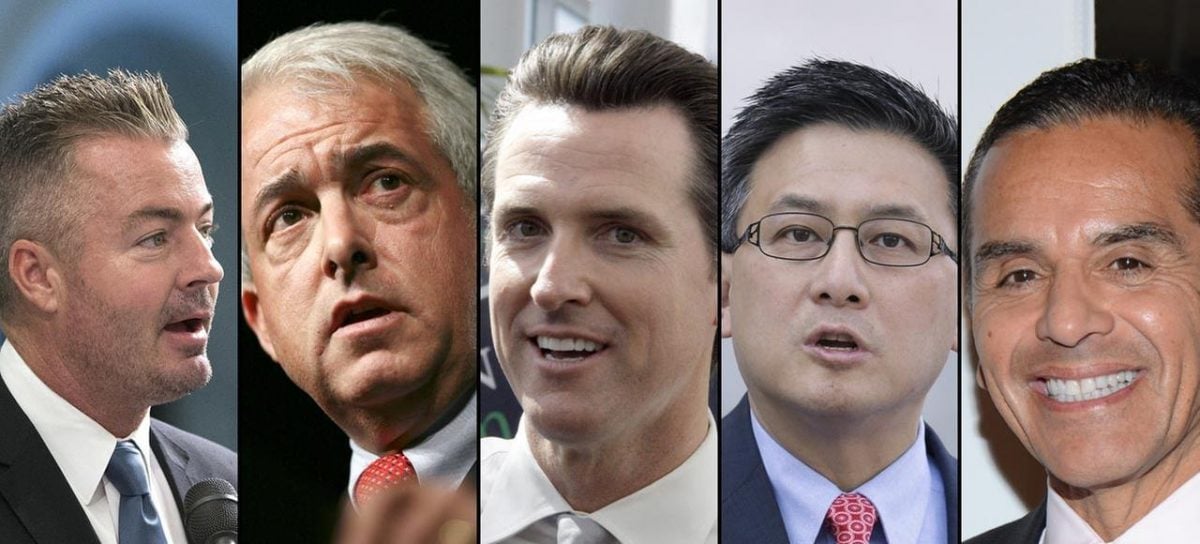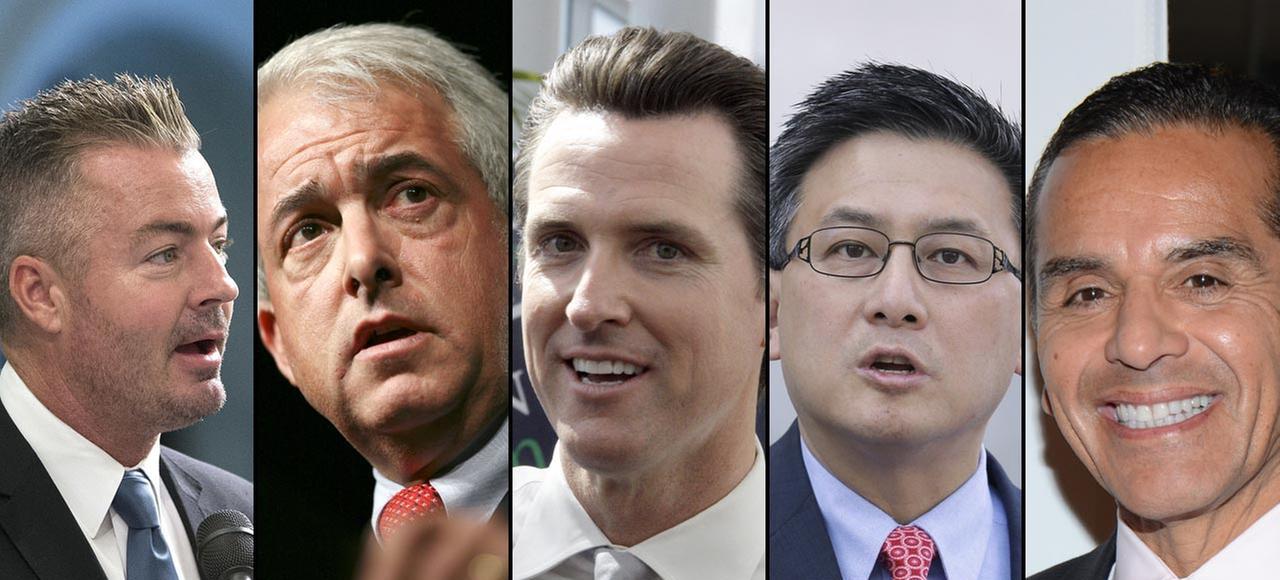 Democratic Lieutenant Governor Gavin Newsom and Republican businessman John Cox will advance to the general election for California governor in November, PPD projects. Los Angeles County Mayor Antonio Villaraigosa performed poorly, carrying only Imperial County.
In Los Angeles County, early returns showed Mayor Villaraigosa running third to Lt. Gov. Newsom and Mr. Cox, in that order. Update: Mayor Villaraigosa has performed much better in Los Angeles County on Election Day, pulling into second place there behind Lt. Gov. Newsom.
His improved standing in the vote rich county has propelled him ahead of Assemblyman Travis Allen for third place.
"Voters clearly rejected the school privatization agenda of the billionaires supporting Antonio Villaraigosa and showed their support of providing a free, public education to all students regardless of their ZIP code," California Teachers Association President Eric Heins, said.
PPD also projects incumbent Senator Dianne Feinstein will finish first in the primary. However, Democrat Kevin de León and Republican James Bradley are still battling for second place, making it too close to call.
The results have significant implications for the battle over the U.S. House of Representatives in November.
The Democratic Party needs to flip 23 Republican seats to retake control of the House and, out of the 53 seats in California, 14 are occupied by Republicans. Seven of those districts voted for Democratic nominee Hillary Clinton over President Donald Trump in 2016.
With the exception of the seat being vacated by Republican Representative Darrell Issa in Congressional District 49, the GOP vote share is (as of 2:20 AM EST) above 50% in the remaining target districts.
In other election news, Matt Rosendale has won the Republican primary for U.S. Senate in Montana, and will go on to face vulnerable incumbent Senator Jon Tester.