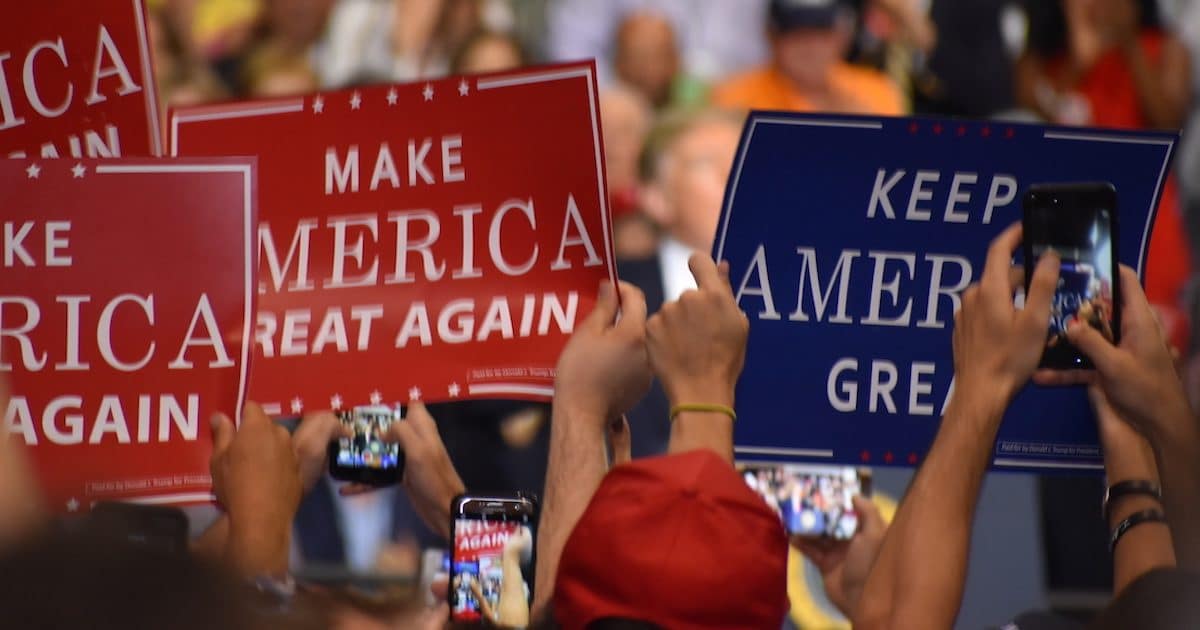 Recent Survey Finds Trump Leads Generic Democrat 46 to 40 Percent Cumulatively in Five Rust Belt States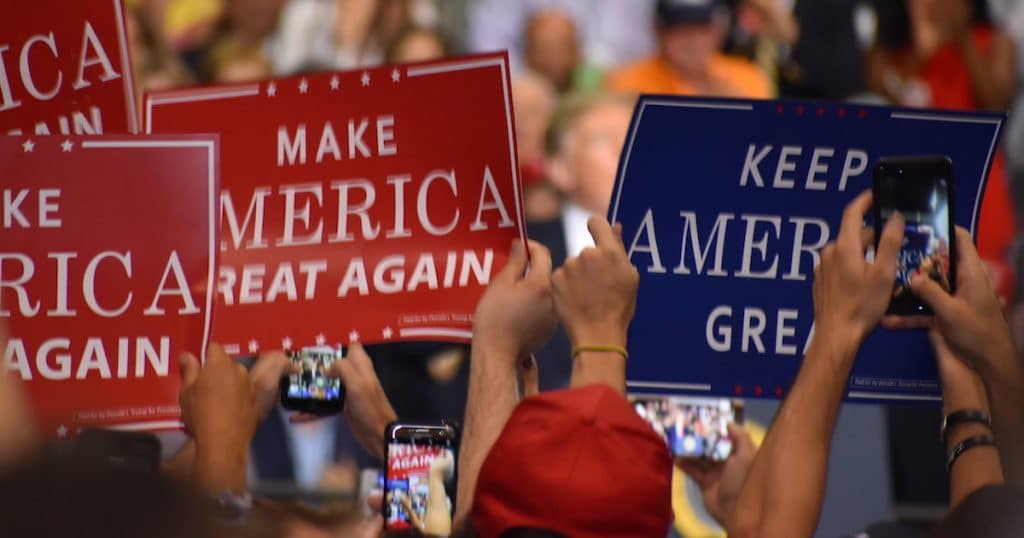 With Democrats gearing up for their nomination, President Donald Trump will kick off a rally in Grand Rapids, Michigan, next Friday to shore up a coalition that won him historic victories. It will be the eighteenth rally he has held in the state and the sixth rally in Grand Rapids since he first announced his candidacy in June, 2015.
In November 2016, President Trump became the first Republican nominee for president to carry the Rust Belt states of Michigan and Pennsylvania since 1988, and the first to carry Wisconsin since 1984.
"President Trump looks forward to joining the great people of Michigan as he shares the successes of his administration and the work still left to be done," said Michael Glassner, Chief Operating Officer for the campaign.
Could the 2020 Democratic Convention End Like 1924?
The president's visit to the state Michigan is a clear sign he intends to fight to hold his narrow victory. Roughly 10,000 votes separated him from Hillary Clinton.
The Wall Street Journal recently surveyed Michigan, Pennsylvania, Indiana, Ohio and Wisconsin, and found the president "cumulatively leads a generic Democratic opponent, 46 percent to 40 percent."
Big Media pundits didn't even entertain the prospect of Blue Wall states cracking. Largely discredited, they've worked overtime since to redeem their opinions after blaming low turnout.
Election 2020: Fundamentals Point to Early Signs of Danger for Democrats
But dig a bit deeper–as the People's Pundit did at the time–and that explanation doesn't suffice.
"President Trump carried 12 counties that voted to reelect Mr. Obama in 2012, including Monroe, Bay, Eaton, Saginaw and Macomb," Rich Baris, the People's Pundit and Director of the PPD Election Projection Model said. "While there was a shortfall statewide, voter turnout actually increased around 4% in Macomb juxtaposed to 4 years prior."
In an interview with DBusiness after the election, he pointed to a swing among Democratic seniors in the state as a key to Mr. Trump's victory. It had a devastating impact on the party's nominee.
Mrs. Clinton only won 8 counties, including Genesee, Ingham, Kalamazoo, Marquette, Muskegon, Oakland, Washtenaw and Wayne.
Inside Donald Trump's Republican Revolution in the Rust Belt
At first glance, it would appear the 2020 Democratic nominee could return the state to the Blue Wall if they perform at historical levels in Wayne County, alone.
"Sure, it's possible. But that conclusion foolishly assumes the working class and suburban votes the winner left on the table also do not vote in 2020," Baris added. "Political coalitions do not evolve in a vacuum."
---
Meanwhile, the Trump campaign plans to put socialism on trial in 2020, and to tout the president's record on jobs, the economy and trade.
"While President Trump has made good on his promises to American workers, 2020 Democrats are embracing radical socialist policies like the Green New Deal, which would raise taxes on all Americans and is opposed by the AFL-CIO because it would harm millions of its members and threaten their jobs," Mr. Glassner added.
What Would Trump's Rising Approval Among Blacks Mean for Election Day?
"While Democrat proposals would cause irreparable harm to the American economy, President Trump has added hundreds of thousands of manufacturing jobs in just two years, a drastic change from Obama's disastrous two terms."