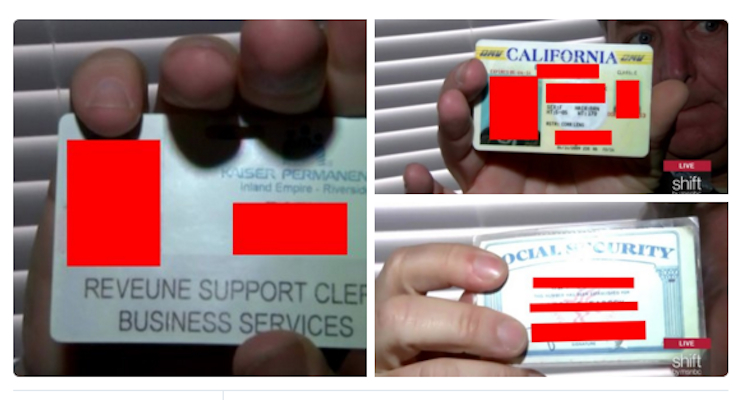 MSNBC redefined journalistic trash when it tore its way through the apartment of Syed Farook and Tashfeen Malik, the suspects in the San Bernardino shootings. The leftwing cable TV netork MSNBC displayed social security cards, a driver license and more on live TV after they were given access to the apartment.
The cards showed readily identifiable information that did not belong to the deceased suspects, which were held up after they decided to pick through their 6-month old child's toys. Andrea Mitchell, a longtime MSNBC Clintonite, at least suggested that perhaps the network shouldn't show the child as they rummaged through family photos speculating who the people in the pictures could be.
Please disregard this as the work of a few extremist zealots, they are not representative of our group.

— Andrew Beatty (@AndrewBeatty) December 4, 2015
Senator Lindsey Graham, R-S.C., who appeared on MSNBC on the phone just as the network cut away from the footage, was shocked that reporters were being allowed into the apartment.
http://twitter.com/pattymo/status/672846845534687233/photo/1
A petition on Change.org is circulating on social media, which is asking for the reporters' resignations.