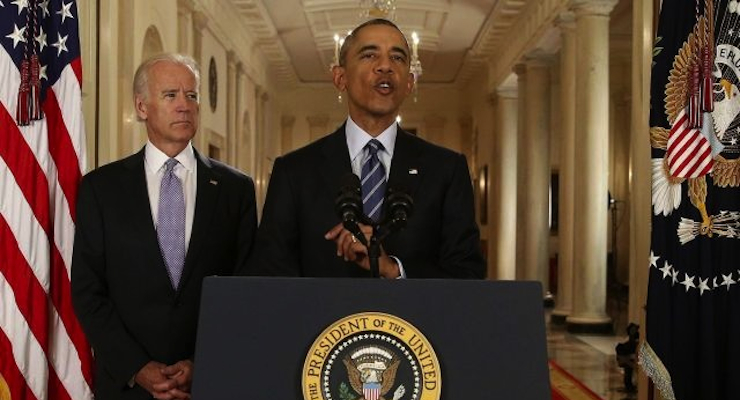 [brid video="11957″ player="1929″ title="Watch Live Senate Hearing on Iran Nuclear Deal"]
Watch Live: Secretary of State John Kerry, Energy Secretary Ernest J. Moniz and Treasury Secretary Jacob J. Lew testify at Senate Hearing on Iran nuclear deal.
The U.N. Security Council has unanimously endorsed the Iran nuclear deal negotiated by the six world powers in a resolution co-sponsored by 15 members. The resolution, which was adopted Monday morning, also authorizes a series of measures leading to the end of U.N. sanctions that have hurt Iran's economy.
President Barack Obama announced the deal last week with Vice President Joe Biden by his side, making a series of claims that have not held up to scrutiny by those on the left and right. The agreement requires international inspectors to ask Iran's permission first before they can begin the verification process Obama touted, after which Iran has 14 days to decide whether to grant it. If not, the same group of weakened nations that negotiated the deal would have another 10 days to make their decision about what to do next. While the international group may have final say, that is, if they have the political will and resolve, the deal essentially gives Iran 24 days to drag out the process.
However, the U.N. Security Council measure also provides a weak yet existing mechanism for U.N. sanctions to "snap back" in place if Iran fails to meet its obligations. The resolution had been agreed to by the five veto-wielding council members, who along with Germany negotiated the nuclear deal with Iran.