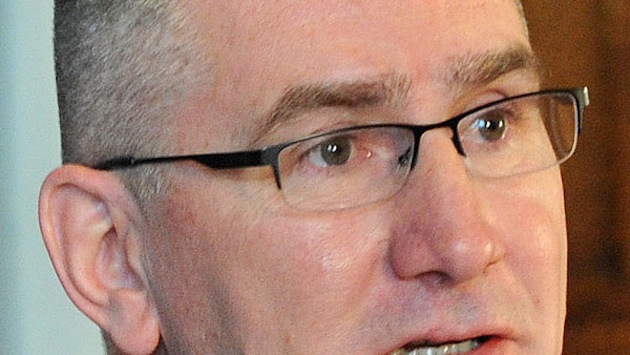 Democrat Sen. John Walsh threw in the towel after reports that he plagiarized several notable works in his thesis at the Army War College. Walsh initially blamed PTSD for his actions, and also scapegoated the suicidal death of a member of his unit.
"I am ending my campaign so that I can focus on fulfilling the responsibility entrusted to me as your U.S. senator," Walsh said in a statement to supporters. "You deserve someone who will always fight for Montana, and I will."
The Montana Democratic Party now will choose a replacement for Walsh at a nominating convention August 20, who will then go on to face Republican Rep. Steve Daines, who was always favored in the race, and Libertarian Roger Roots. Former Montana Gov. Brian Schweitzer, a popular Democrat who may have made the seat competitive, said Thursday that he would not make a bid for the U.S. Senate seat.
"I am proud that with your support, we held our opponent (Daines) accountable for his hurtful record to privatize Medicare, to deny women the freedom to make their own health decisions and to sell off our public lands," Walsh said in the statement. "I know how important it is to continue the fight for these Montana values, and it is time for us all to return to the real issues of this election."
Walsh, 53, was named as the state's adjutant general by then-Gov. Brian Schweitzer in 2008, and the distinguished degree from the Army War College had been cited as a consideration that pushed the decision to choose Walsh over the edge.
The "strategic research paper," which is what the Army War College calls the thesis required to earn a Master's Degree, was passed off as his own when it was completed in 2007 and includes other academic papers, policy journal entries and well-known books. Walsh's 14-page paper, titled "The Case for Democracy as a Long Term National Strategy," argues for the basic tenets found in the democratic peace theory, except he plagiarized the work of other scholars at the Belfer Center for Science and International Affairs, a research institute at Harvard, as well as from a Carnegie Endowment for International Peace document.
In 2012, Steve Bullock chose Walsh as his running mate for lieutenant governor, and he resigned as adjutant general. The Bullock-Walsh ticket barely won the election. He was appointed by Gov. Steve Bullock in February to serve out the remainder of retiring Sen. Max Baucus' term, which Democrats hoped would boost their chances of keeping the Red state's Senate seat.
However, there is no historical evidence to support that claim or strategy, and the seat is now rated "Safe Republican" on PPD's 2014 Senate Map Predictions.
"Even though historical election data show there is zero evidence to support the Democratic claim that appointed incumbency would give Walsh the edge, we viewed him a formidable candidate," said PPD's Senior Political Analyst, Richard D. Baris, after the story broke.
"However, we see this clear case of plagiarism as a campaign-ender."
Apparently, Baris was right.