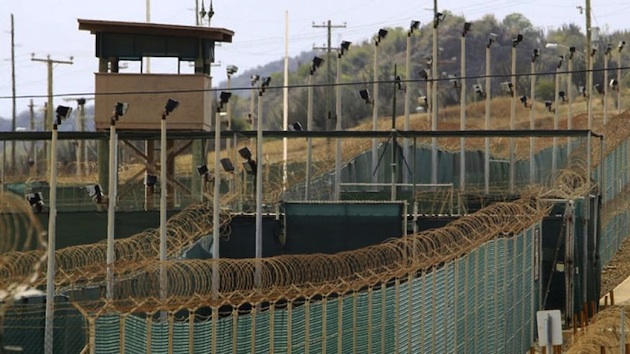 A bipartisan group of lawmakers Monday put the nails in the coffin of the President Obama's plan to close the Guantanamo Bay detention center in Cuba. Lawmakers finalizing the annual defense policy bill rejected the idea to give the president authority to take steps to shut down the facility, nor will it have a provision giving the president the power to transfer terror suspects to the U.S.
Outgoing Michigan Democratic Sen. Sen. Carl Levin said, "Our language … (on Guantanamo) … will not be in," Levin said.
Levin was one Democrat who backed giving the authority to Obama to transfer the suspects and even called it a "path to close Guantanamo" back in May. The House and Senate are expected to vote and overwhelmingly approve the sweeping policy bill in the coming days, which will send the bill to Obama.
The president has wanted to close the Gitmo detention center since his inauguration back in January 2009, despite the fact a strong majority of Americans are opposed to the plan.
"The closing of Guantanamo Bay remains a radical left position in America," says PPD's senior political analyst, Rich Baris. "The anti-Guantanamo crowd is loud, but they have been in the minority since Obama first made the issue a central campaign promise in 2008. Even a majority of Democrats oppose that idea."
Obama has been met with strong resistance from Republicans and some Democrats in Congress, but the previous version of the defense bill, which was crafted by the still Democrat-controlled Senate Armed Services Committee, included the provision authorizing the transfer of terror suspects to the U.S. for "detention, trial and incarceration."
The Republican House version of the defense bill specifically barred the transfer of detainees from the detention center to U.S. soil, which currently holds 142 men, including 73 already cleared for release. A recent report found U.S. intel officials believe upwards of 20 to 30 Guantanamo Bay detainees released by the Obama administration have joined the Islamic State in Iraq and Syria. Regardless, the U.S. has released a number of prisoners over the last few weeks, and more a slated to be released still.