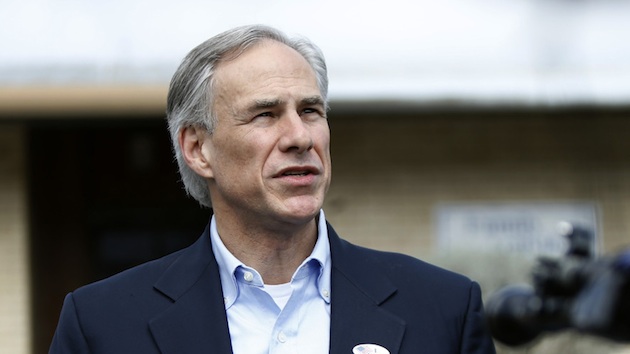 Texas Gov.-elect Greg Abbott fulfilled his promised Wednesday and announced that Texas is leading a 17-state coalition suing the Obama administration over the president's executive actions on immigration.
The lawsuit, which was filed in U.S. District Court in Texas on Wednesday, names the heads of the top immigration enforcement agencies as defendants. It includes Alabama, Georgia, Idaho, Indiana, Kansas, Louisiana, Maine, Mississippi, Montana, Nebraska, North Carolina, South Carolina, South Dakota, Texas, Utah, West Virginia and Wisconsin.
Abbott, who won just under half of the Hispanic vote in Texas, said in a news conference in Austin that the "broken" immigration system should be fixed by Congress, not by "presidential fiat."
He said President Obama's recently announced executive order — an action taken immediately after his party suffered historic losses during a midterm election when immigration was front-and-center — gave at least 5 million people living illegally in the United States amnesty from deportation and various government benefits. Abbott said Obama's actions "directly violate the fundamental promise to the American people," which refers to the violation of the U.S. Constitution that lays at the very heart of the American social contract.
(READ ALSO: The Real Reason President Obama Signed Immigration Order, Amnesty)
"The ability of the president to dispense with laws was specifically considered and unanimously rejected at the Constitutional Convention," he said. Abbott specifically cited Article 2, Section 3 of the Constitution which codified the president's oath and promise he "shall take care that the laws be faithfully executed."
He said the lawsuit requests the court to force Obama to acknowledge the clear congressional power to enact laws and a limited presidential power that consists only of enforcing laws, "rather than making them up himself." Abbott said that — despite how a president may feel about a legitimate law — they cannot "trample" the Constitution every time they disagree with one.
The lawsuit raises three arguments, including one that holds Obama violated the "Take Care Clause" of the U.S. Constitution; that the federal government violated rule-making procedures; and that the order will "exacerbate the humanitarian crisis along the southern border, which will affect increased state investment in law enforcement, health care and education."
The third objection is pivotal to establish that Texas, as well as the other states involved in the lawsuit, do in fact have legal standing to bring the case before the court.