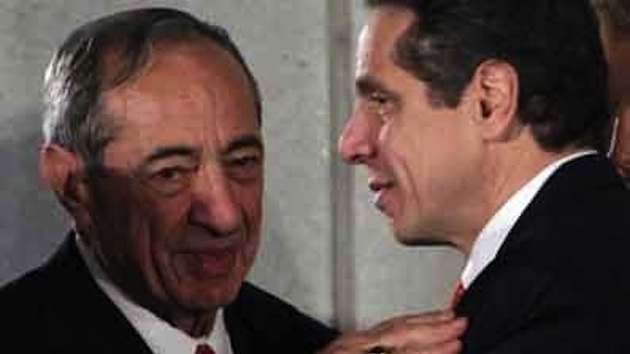 The former governor of New York, Mario Cuomo, is dead at the age of 82, PPD confirms. Cuomo made his bones with a speech at the 1984 Democratic National Convention, during which he criticized then popular President Ronald Reagan.
"In fact, Mr. President, this is a nation — Mr. President you ought to know that this nation is more a 'Tale of Two Cities' than it is just a 'Shining City on a Hill,'" Cuomo said in the 1984 address.
Cuomo, a son of an Italian immigrant and New York liberal, died of heart failure, from a condition he suffered from just after his son, Andrew Cuomo, won reelection in 2014.
He was considered a two-time leader for the Democratic presidential nomination but chose not to seek the White House bid.