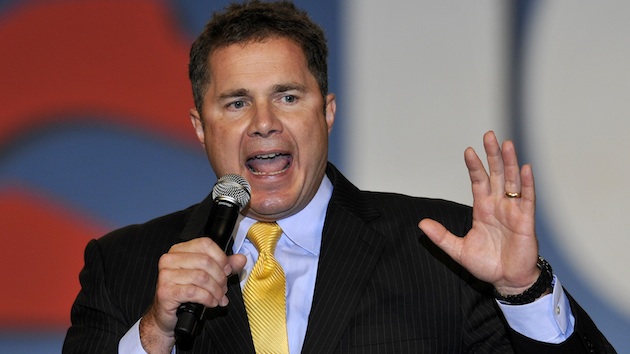 The 2014 midterm elections resulted in the most Republican House since the one elected in 1928, and a historic 9-seat blowout in the U.S. Senate. PPD's 2014 Senate Map Predictions model, which was the most accurate on the Internet, favored a Republican takeover from the start of the cycle.
However, the difference between a bare 6-seat majority and the eventual 9-seat blowout was somewhat if not largely due to the candidate strength variable. Candidate strength, which includes talent, fundraising capabilities, infrastructure and likability, carries a good deal of weight in PPD's model. Republicans notoriously suffered from a lack of candidate strength in both 2010 and 2012. In fact, they would have a veto-proof majority in the Senate come January if not for their candidates' cases of foot-in-mouth disease.
However, in 2014, Democrats by far suffered a good deal more than the GOP. Let's take a look at the two worst candidates of 2014.
2: Mark Udall
When a liberal newspaper in Denver, Colorado, endorses your Republican opponent, you might be one of the worst candidates of 2014. That's exactly what happened to defeated incumbent Sen. Mark Udall.
To be fair, Rep. Cory Garnder, the incoming senator from the Rocky Mountain state, was hands down the best political candidate of 2014. In fact, after Garnder announced he would seek a bid, the variable decreased Udall's chances of victory so much the race was moved from Likely Democrat to Leans Democrat. Gardner would capitalize on Udall's bad press at a time when revelations surfaced he bullied the state insurance agency over ObamaCare cancellation numbers.
Then, in July, the race slipped further away from Udall's grasp, falling into the Toss-Up category for the first time in the cycle.
Seeing the race the National Journal had once dubbed "Colorado's Forgotten Senate Race" slip away from him, he waged an extreme war on women. He championed abortion absolutism and focused only on war on women issues during a time when the world seemed to be spinning out-of-control. When he did turn his attention to other issues, he blew it. During a debate he even suggested that James Foley, the American journalist that was beheaded by the Islamic State on video, would've agreed with him over Gardner on foreign policy.
So, he stuck to the war he knew best — the war on women — leading the Denver Post to dub him "Senator Mark Uterus."
"Rather than run on his record, Udall's campaign has devoted a shocking amount of energy and money trying to convince voters that Gardner seeks to outlaw birth control despite the congressman's call for over-the-counter sales of contraceptives," the Post wrote. "Udall is trying to frighten voters rather than inspire them with a hopeful vision. His obnoxious one-issue campaign is an insult to those he seeks to convince."
While Udall was certainly gaffe prone, such as misquoting Martin Luther King Jr. by saying "we judge people by the content of their color," it was his overall message that made him one of the worst candidates of 2014. He offered no vision to the voters, only fear and belittlement.
1: Bruce Braley
Most political pundits and other election projection models (except for PPD) believed the Democrats would easily hang on to retiring Sen. Tom Harkin's seat in Iowa. The party quickly rallied behind Rep. Bruce Braley, who led a crowded GOP field in early polling by statistically significant margins.
Then, it happened.
A video surfaced of Braley at an elitist fundraiser trashing Iowa farmers and Iowa's favorite senator, Chuck Grassley. He dug himself into a deeper hole by falsely claiming to be a farmer, which was also on video, when a voter asked him about his comments at a parade.
It just got worse for Democrats from there.
Braley again came under fire over revelations he skipped a whopping 78 percent of his Veterans' Affairs Committee hearings at a time when the VA scandal was in full force.
What made these missteps particularly damning to Braley was the fact it reinforced Iowan voters' suspicions about him. As we examined in March of 2014, Braley's lead was always about name recognition and the state's natural political leaning, not an affection toward him or his party. Iowan voters had shown a propensity to favor a Republican-controlled Senate early in the cycle, and this strengthened that sentiment.
He never recovered. Joni Ernst, who was undoubtedly one of the best candidates of 2014, defeated Braley and became the first woman from the state to ever be elected to the upper chamber.
Meanwhile, PPD's model never had Braley's chances of victory more than 52 percent, and the race was at best rated a Toss-Up. Why?
Because Bruce Braley was easily the worst candidate of 2014.