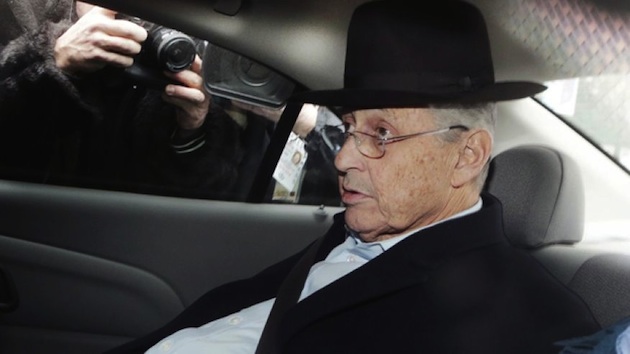 Manhattan Democrat and speaker of the New York Assembly Sheldon Silver will step down following his arrest last week on federal corruption charges, PPD confirmed.
The New York Times reported late Sunday that Silver agreed to step aside temporarily amid pressure from fellow Democratic members. The paper reported that Silver would delegate his duties to a group of senior Assembly members, and Albany Democrats were scheduled to consider the proposed agreement in a closed-door meeting Monday.
Silver, 70, was arrested Thursday on charges of public corruption, alleging that he used his position to collect millions of dollars in bribes disguised as legitimate income.
"There is probable cause to believe Silver obtained about $4 million in payments characterized as attorney referral fees solely through the corrupt use of his official position," the criminal complaint said. "Silver took legal action and other steps to prevent the disclosure of such information," when the now-boarded anti-corruption commission began to investigate public corruption in 2013, the complaint said.
The charges, which came just a day after Silver shared the stage with Gov. Andrew Cuomo during his State of the State address, were brought only after U.S. Attorney Preet Bharara took over the case files of New York's Moreland anti-corruption commission, which Cuomo suspiciously closed in April. Bharara vowed further investigations into Albany's "pay-to-play politics," and Silver's outside income has long been a subject of controversy. Last year, the New York City lawyer reported making up to $750,000 for legal work, mostly with the trial firm of Weitz & Luxenberg.
If convicted, Silver could face up to 100 years in prison. He was released on a $200,000 bail soon after his arrest and said he was "confident that after a full hearing and due process, I'll be vindicated on the charges."
"Mr. Silver looks forward to responding to them — in court — and ultimately his full exoneration," Joel Cohen, Speaker Silver's attorney said in a statement.
New York State law does not require state officials to resign from office after being arrested until they are actually convicted of a felony.
Silver was first elected to the Assembly in 1976, representing a district on Manhattan's Lower East Side, where he was born and still lives with his wife, Rosa. He served as the speaker of the assembly since 1994, after first being elected in 1976.