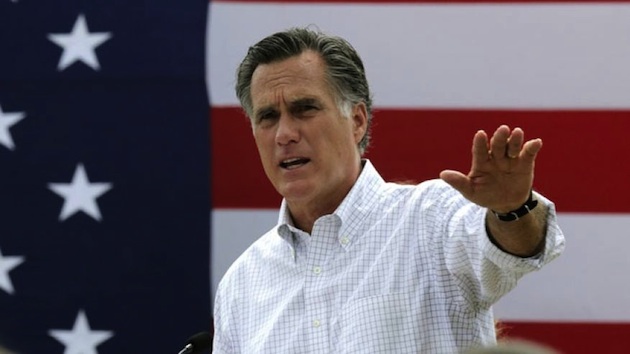 Former Massachusetts Gov. Mitt Romney announced Friday he has officially decided not to run for president in 2016. While the 2012 Republican nominee said he believes he had the best chance at winning the nomination and beating likely Democratic nominee Hillary Clinton, Romney said it is time to pass the torch to younger leaders.
"I've decided it is best to give other leaders in our party the opportunity to become our nominee," Mitt Romney said in a statement.
Romney told supporters in a conference call Friday that he thought the contest would be a slog, but that he could emerge victorious. He even mentioned the latest FOX Poll showing him comfortably ahead of his closest rival for the nomination and head-to-head with Hillary Clinton.
"I feel that it is critical that America elect a conservative leader to become our next president," Romney said. "You know that I have wanted to be that president. But I do not want to make it more difficult for someone else to emerge who may have a better chance of becoming that president. You can't imagine how hard it is for Ann and me to step aside, especially knowing of your support and the support of so many people across the country. But we believe it is for the best of the Party and the nation."
However, in the three weeks it has been to the day since he announced he was thinking of a third bid, GOP power-brokers have been moving toward former Florida Gov. Jeb Bush, the son of former President George H.W. Bush and brother to G. W. Bush. Even Romney's top advisor in Iowa, Dave Kochel, signed on with Jeb in the lead-off caucus state.
"He was testing the waters," said Larry Sabato of the Center for Politics at UVA. "And he found the waters chilly."
Ultimately, Romney said it was time for others to take the lead.
"I believe that one of our next generation of Republican leaders, one who may not be as well known as I am today, one who has not yet taken their message across the country, one who is just getting started, may well emerge as being better able to defeat the Democrat nominee," Romney added. "In fact, I expect and hope that to be the case."
In truth, recent polling may have reflected name recognition only, as is the case with Jeb Bush.
A slew of recent polls show that a majority of voters – including Republicans – think the 2016 GOP president field should be filled with fresh faces, not old ones. A new Rasmussen Reports survey finds that 64 percent of likely voters say Republicans should "look for a fresh face to run for president in 2016," while just 10 percent say they should get behind a candidate who has run in the past.
"While Republicans have a certain lingering affinity for Mitt Romney, the truth is that GOP voters want someone new," says PPD's senior political analyst Richard Baris. "He only had one way to go — down — and while Bush is helped by Romney's decision, it may be likely he has found his ceiling, as well. The real winner is Wisconsin Gov. Scott Walker."
Behind the scenes, those in the Romney camp said he believed Bush was a weak candidate. Further, he hasn't run since 2002 and definitely conflicts with the party base on immigration and education. Walker, on the other hand, took activists and donors by storm when he spoke Saturday in Iowa. With Romney out of the race, Bush and New Jersey Gov. Chris Christie will vie for the establishment money and vote, leaving a candidate like Walker an enormous opportunity.
Gov. Bush did not attend the event.
"To all my supporters, friends and family who worked both tirelessly and loyally to support my campaigns in the past, I will always be deeply appreciative," Romney said. "What you have already done is a tribute to your patriotism. We are overwhelmed and humbled by your loyalty to us, by your generosity of spirit, and by your friendship. God bless you all."