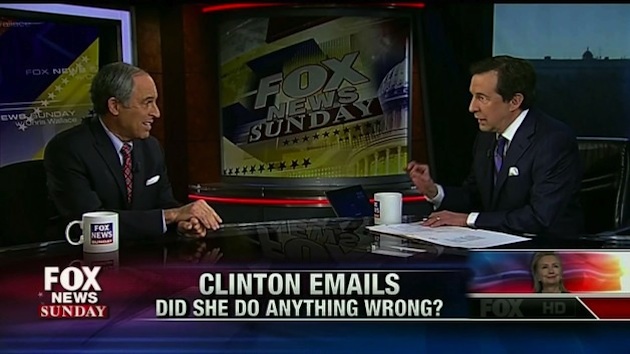 FIREWORKS: Chris Wallace grilled former Clinton special counsel Lanny Davis Sunday over revelations Hillary Clinton broke department rules using a private email.
While serving as secretary of state during President Obama's first term, Clinton failed to obey White House regulations and her own department rule by using a Clinton server without archiving, preserving or reporting the emails to congressional investigators uncovering the truth about Benghazi.
"Do you ever get tired of cleaning up after the Clintons?" Wallace asked Davis. And you are going to love the exchange that followed.