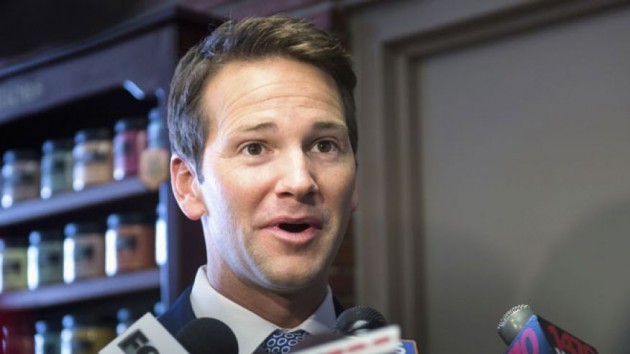 Illinois Republican Rep. Aaron Schock is resigning, after facing questions for weeks concerning his lavash lifestyle use of taxpayer dollars for expenses.
In a written statement, the congressman said Tuesday he was announcing his resignation, effective March 31, "with a heavy heart."
"Serving the people of the 18th District is the highest and greatest honor I have had in my life. I thank them for their faith in electing me and letting me represent their interests in Washington. … But the constant questions over the last six weeks have proven a great distraction that has made it too difficult for me to serve the people of the 18th District with the high standards that they deserve and which I have set for myself," he said.
Schock has faced a litany of accusations regarding the use of taxpayer dollars for personal expenses and claiming questionable reimbursements, including billing the federal government for nearly 170,000 travel miles on a Chevrolet Tahoe he sold with an odometer that read 80,000. He started facing scrutiny after it came to light that he had decorated his office in the theme of the PBS program "Downton Abbey."
On Monday, the Associated Press confirmed that the Office of Congressional Ethics also had reached out to Schock's associates as it apparently began an investigation. The office is an outside panel that reviews ethics complaints against House members and makes recommendations to the House Ethics Committee.
Multiple sources have confirmed that Schock did not notify party leaders before making his announcement to POLITICO on Tuesday.
"With this decision, Rep. Schock has put the best interests of his constituents and the House first," House Speaker John Boehner, R-Ohio, said in a statement. "I appreciate Aaron's years of service, and I wish him well in the future."