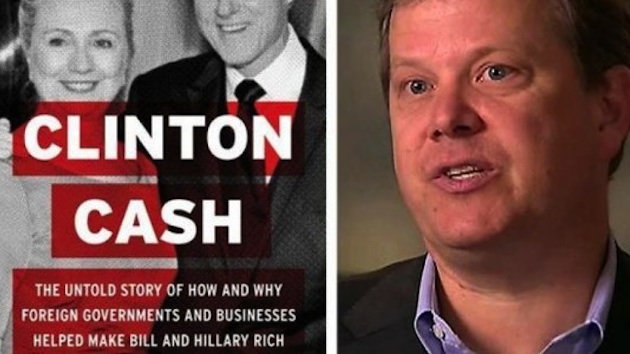 Legal experts in Washington D.C. say the Clintons could face federal bribery charges as a result of recent revelations involving the Clinton Foundation. Top federal law experts argue the case against recently the indicted Sen. Bob Menendez, D-N.J., a vocal critic of the Obama administration's foreign policy regarding Iran and Cuba, is far less credible or serious than the case against the former president and his wife, the former secretary of state who now wants to be president, Hillary Clinton, and potentially their daughter, Chelsea Clinton.
Fox News' James Rosen reports "top criminal defense lawyers in the nation's capital say Democratic presidential front runner Hillary Clinton could conceivably face similar scrutiny, amid mounting disclosures about the tangled finances of her family's philanthropic foundation."
Following the obtainment of the new bombshell book by Peter Schweizer entitled, Clinton Cash: The Untold Story of How and Why Foreign Governments and Businesses Helped Make Bill and Hillary Rich, FOX News, The New York Times and The Washington Post, all have dug further into the books' claims that is was pay-to-play at the Clinton Foundation. The allegations include a shadowy deal with various figures in Uzbekistan and, far worse, ceding 20 percent of America's control in the uranium market in exchange for hundreds of millions of dollars in donations to the foundation.
Further, shortly after the uranium deal, former President Bill Clinton landed a $500,000 speaking fee for an event in Moscow. But Schweizer's book is jam-packed with such instances.
"There's certainly smoke there," said Caleb Burns, a partner at the Washington law firm Wiley Rein LLC, who has long experience handling financial and public integrity cases. "The question's going to be whether or not she took any official action in exchange for those donations. If she did, I think there is going to be a high, high likelihood of additional scrutiny, either from Capitol Hill or from the Department of Justice itself."
"If the facts suggest that there was a linkage between what Secretary Clinton did in her official capacity and the money that was coming into the Clinton Foundation," Burns told Rosen, "this would fall under 18 U.S.C. 201 as a potential bribery violation."
[mybooktable book="clinton-cash-the-untold-story-of-how-and-why-foreign-governments-and-businesses-helped-make-bill-and-hillary-rich" display="summary" buybutton_shadowbox="true"]