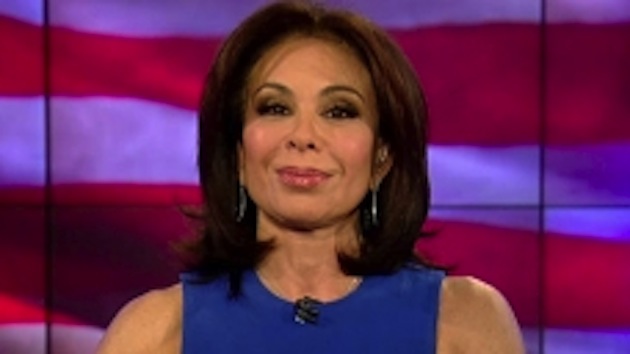 [brid video="7423″ player="1929″ width="630″ height="354″]
In her Opening Statement on Saturday April 25th, 2015, Judge Jeanine said "Hillary Clinton is the worst possible choice" Americans can make for president.
"I'm gonna shock you. Hillary Clinton without a doubt, hands down, the absolute best CEO of a public company: ruthless, profit-driven and all about the money. But if you're looking for a different kind of CEO, one to run the greatest nation on earth and bring back America now teetering on the brink of socialism to be president of the United States, Hillary Clinton is the worst possible choice.
She in fact is the person to walk away from. And what makes you think she cares about you? This woman only cares about herself, money and her next step up the political ladder.
And if a president will only care about her legacy and if you don't see that from events at this past week then you are exactly the kind tuned out voter that Hillary is hoping to turn out in droves in 2016. So what am I talking about? I'm talking about. influence-peddling on a global scale and the setting American foreign policy to coincide with the flow of hundreds of millions of dollars to the Clinton Foundation and millions directly to Bill Clinton and ultimately Hillary in speaking fees…"
The Judge then went on to elaborate.