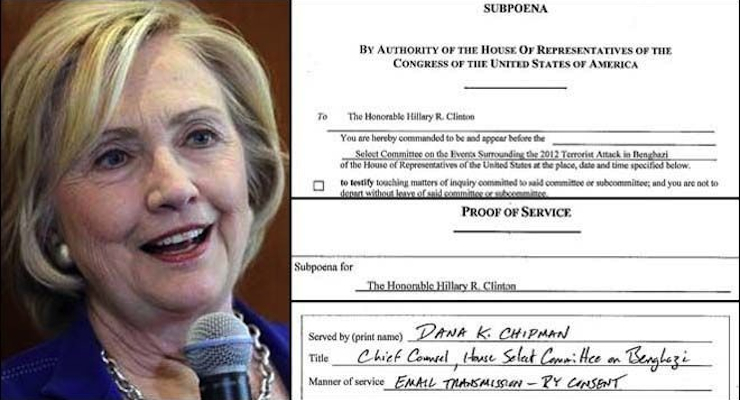 House Select Committee Chair Trey Gowdy, R-S.C., released the very subpoena Hillary Clinton just claimed in an interview with CNN she had never received. The release comes shortly after Clinton gave her first nationally televised interview with CNN, during which she claimed she "never had a subpoena" for emails she took upon herself to delete.
"Here's the subpoena Hillary Clinton told @CNN she 'never had.' It's dated 3/4/15." Gowdy wrote in a tweet Thursday, which is viewable below. Here's a closer look and, as Chairman Gowdy pointed out, it's in fact dated.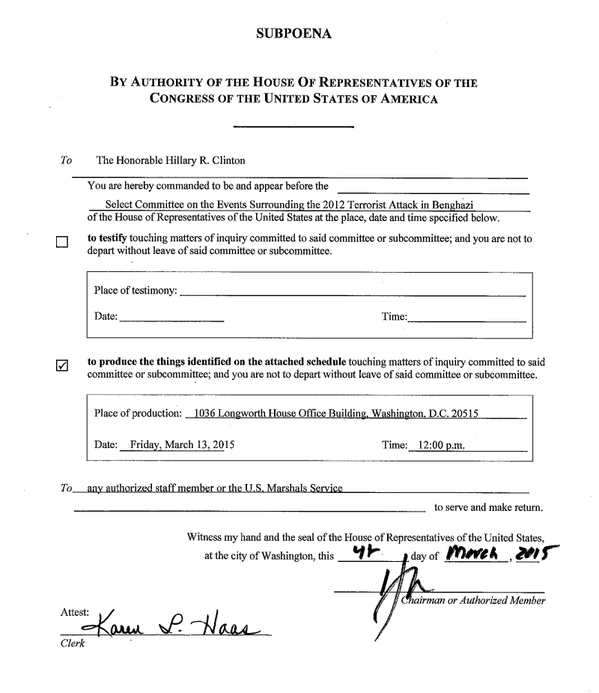 Chairman Gowdy said he had "no choice" but to make the subpoena public "in order to correct the inaccuracy" of Clinton's claim.
"Everything I did was permitted by law and regulation," Clinton said.
Gowdy said the committee issued the March 4 subpoena to Clinton personally after learning the full extent of her use of private emails while serving as secretary of state.
"Secretary Clinton had a statutory duty to preserve records from her entire time in office, and she had a legal duty to cooperate with and tell the truth to congressional investigators requesting her records going back to September of 2012," Gowdy said in a statement, regardless of whether a subpoena was issued.
#BREAKING: Here's the subpoena Hillary Clinton told @CNN she "never had." It's dated 3/4/15. http://t.co/gp1E32PkTz pic.twitter.com/7BaZ8IKdAg

— John Boehner (@SpeakerBoehner) July 8, 2015