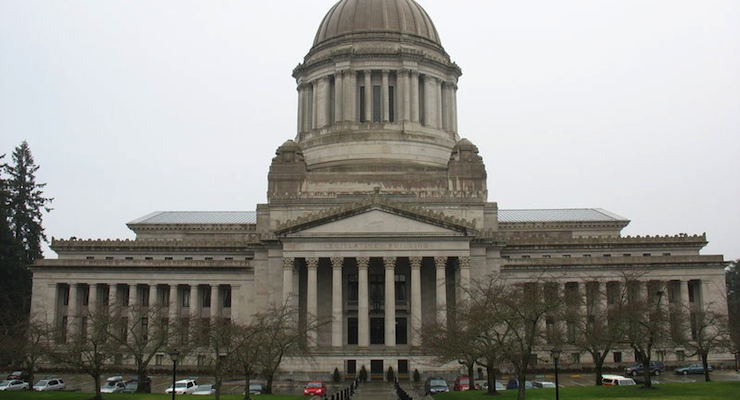 I've argued that we'll get better government if we make it smaller. This is important because government is responsible for some things – such as national defense and protection of property rights – that are genuinely important.
Yet a bloated public sector distracts officials from effectively focusing on those things that matter.
There are some legitimate functions of government and I want those to be handled efficiently. But I worry that effective government is increasingly unlikely because politicians are so busy intervening in areas that should be left to the families, civil society, and the private sector.
This is not a novel observation. Mark Steyn humorously observed, "our government is more expensive than any government in history – and we have nothing to show for it."
And Robert Samuelson made the same point in a more serious fashion, writing, "American government has assumed more responsibilities than can reasonably be met."
Perhaps most important, there's even scholarly research – including from bureaucracies such as the International Monetary Fund and European Central Bank – that confirms small government is more efficient and competent.
Now keep all this in mind as we look at an amazing example of what happens when a government is so big and bloated that it spectacularly fails in one of its core responsibilities.
Here are some excerpts from a jaw-dropping story in the U.K.-based Telegraph.
For almost two years Abdullah al Andalusi, led a double life… By night, he taught that the terror group Islamic State of Iraq and the Levant (Isil) was "no different to Western armies," said that "kaffirs," non-Muslims, would be "punished in hell" and claimed that the British government wanted to destroy Islam. By day, using a different name, he went to work for the same British government at the London offices of Her Majesty's Inspectorate of Constabulary (HMIC), the official regulator of all 44 forces in England, Wales and Northern Ireland.
Yes, you read correctly. A jihadist was employed by law enforcement.
But he wasn't a low-level cop walking a beat. He was in a high-level position with access to information about the battle against Islamic extremism!
HMIC's staff, who number less than 150, are given privileged access to highly sensitive and classified police and intelligence information to carry out their inspections. The inspectorate's work includes scrutinising police forces' counter-terrorism capabilities and top-secret plans for dealing with terror attacks. It has also recently published reports on undercover policing and the use of informants. HMIC admitted that Mr al Andalusi, whose real name is Mouloud Farid, had passed a security vetting check to work as a civil servant at the inspectorate. He was subsequently promoted to executive grade, a management rank, placing him at the heart of the security establishment.
The good news is that this extremist thug was discovered and then lost his job.
Was this the result of a clever and effective counter-terrorism investigation?
Hardly. It was only dumb luck that his superiors discovered his radical activities.
He was only sacked after bosses spotted him on television defending extremist Islamic positions.
You'll also be glad to know that British taxpayers were giving him a very generous compensation package. So much money, in fact, that it didn't make sense for him to take up opportunities to become a full-time hater of western civilization.
…said one former colleague at the Muslim Debate Initiative, who asked to remain anonymous. …"Opportunities came along to do dawah [preaching] as a full-time job, but he was never tempted to do that because he had a stable income and pension with the civil service."
And taxpayers also helped pay for his expensive housing.
Mr al Andalusi…lives in a subsidised £750,000 housing association flat in Westminster.
Gee, how nice that he gets to live in a nice place at the expense of others. I wonder if his subsidized housing is as nice as the taxpayer-financed housingprovided to Jihadi John?
Though let's give Mr. al Andalusi credit. At least he was employed, even if only as an over-compensated bureaucrat.
Other radical jihadists simply go on welfare so they can devote all their time to hate.
So al Andalusi doesn't qualify to be a member of the Moocher Hall of Fame. Yes, he got subsidized housing, but we want to reserve this honor for more deserving bums.
Speaking of which, the United States also has a self-destructive habit of giving handouts to radicals who oppose civilization. The Tsarnaev family was on the public teat and there have been lots of Somali terrorists sponging off America's bizarre welfare-encouraging refugee program.
So maybe I need to update the U.S. vs. U.K. government stupidity contest to reflect the fact that both nations are so masochistic that they give handouts to their enemies.