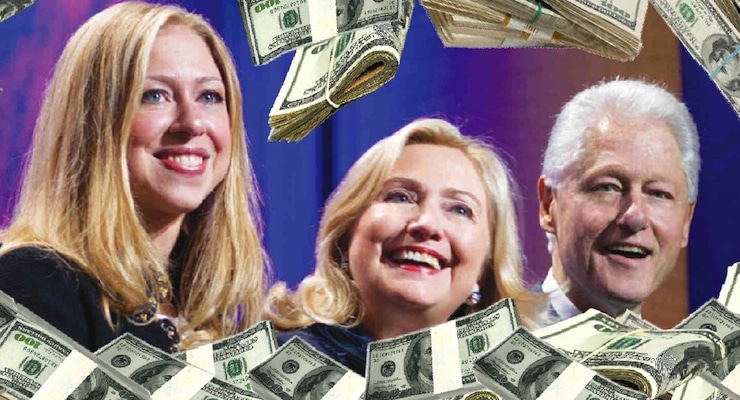 Newly obtained emails show the Clinton Foundation asked the State Department about proceeding for two paid speeches for former President Bill Clinton in North Korea and the Republic of the Congo. The emails, which surfaced as part of a records request by the group Citizens United, date back to 2012 when the former president ran the foundation and his wife and current Democratic frontrunner was at the helm at the State Department.
ABC News first reported on the emails between the foundation and the State Department, in which the former president's team even acknowledged the invitations could raise concerns. Yet, they asked the State Department, which screened all such speeches by the ex-president, about them regardless.
In an email dated May 14, 2012, Clinton Foundation staffer Amitabh Desai forwarded an email with the subject line "North Korea invitation" to Cheryl Mills, Clinton's then-chief of staff at the State Department.
"Dear Cheryl, we'd welcome your feedback on the attached invitation – would USG have concerns?" Desai wrote. Four days later, Desai sent Mills another email.
"Is it safe to assume USG would have concerns about WJC accepting the attached invitation related to North Korea? Thanks, Ami."
Mills finally responded, simply writing "Decline it."
Hillary Clinton, speaking on the sidelines of the Democratic National Committee meeting in Minneapolis Friday, admitted to receiving "some unusual requests" but said "they all went through the process" and were declined in the end. However, she did strangely mention a past trip Bill made to North Korea in 2009, which was supposed to and reported to be a mission to "rescue" reporters.
"You might not recall but [President] Obama sent Bill to North Korea to rescue journalists who were captured," Clinton told reporters. "Every offer we made was rebuffed and we offered many people to go and finally North Koreans said if Bill comes, we will give him two journalists."