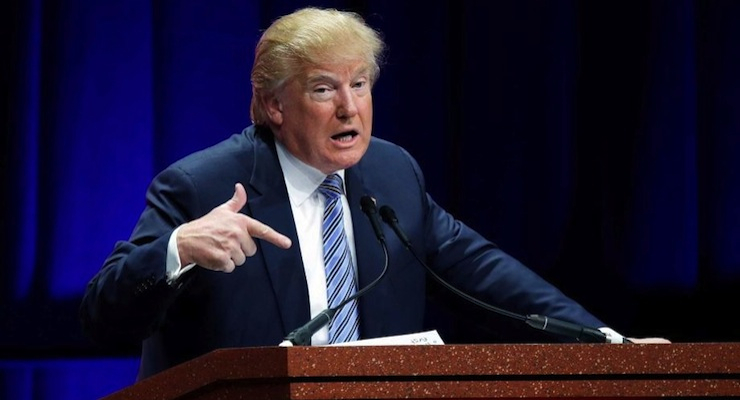 ORLANDO, Florida (PPD) — Donald Trump, the leading Republican presidential candidate, said the terror attacks in Paris would have been "a much, much different situation" had the victims been armed with guns.
The billionaire real estate mogul previously made comments that suggested he was open to accepting a few thousands refugees, says the United States is "insane" to not reverse the decision to take anyone migrating from Syria in the wake of the Paris attacks. In fact, PPD confirmed earlier Saturday that at least one terrorist in the Paris attacks Friday entered the European Union (EU) through a popular transit point for so-called Syrian refugees.
Trump began his campaign rally in Beaumont, Texas, with a moment of silence in honor of the victims of the attacks. He then quickly criticized President Barack Obama's handling of the Islamic State group, saying that the U.S. should be more aggressive in its approach and repeated his call for bombing oil fields controlled by the militant army.
Meanwhile, speaking after the attacks, President Obama sought once again to down play expectations and the facts on the ground.
"We don't yet know all the details of what has happened," Obama said. "I don't want to speculate at this point in terms of who was responsible for this."
French President Francois Hollande vowed to wage "merciless" and "pitiless" war against the Islamic State (ISIS) after the Islamist group claimed responsibility for–and celebrated–the attacks Friday night.