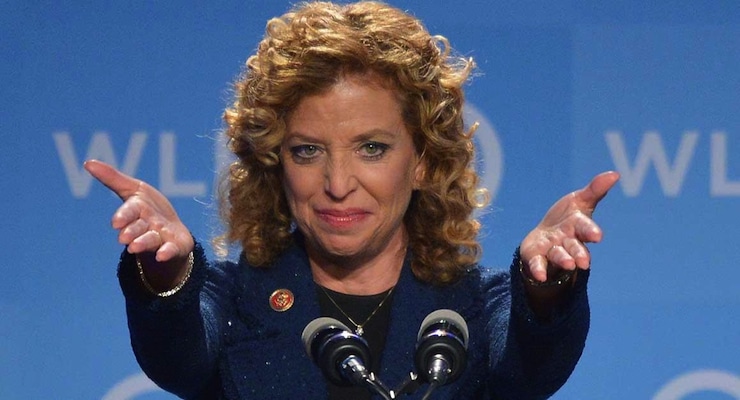 Strapped for cash, Democratic National Committee (DNC) Chair Debbie Wasserman Schultz, D-Fla., wants to reverse a ban on using taxpayer dollars to fund her party's nomination convention. The CBO revealed the plan "to defray expenses" incurred by publishing their scoring on Friday, adding the Gabriella Miller Kids First Research Act ended the authority to spend resources in the Presidential Election Campaign Fund (PECF) for such purposes.
In the year since the ban, the DNC has raised $51.2 million through Oct. 31, but spent $53.4 million. Their balance and burn rate is abysmal in the year before major elections, while the Republican National Committee (RNC) said they do not need to raid the fund set up for researching children's diseases to pay for the party's national convention. The RNC raised $89.3 million in the same period and spent only $74 million, stockpiling $20.4 million in cash.
Conventions are elaborate four-day nomination charades aimed at wooing voters with primetime speeches, and both parties agreed to the ban after their nominees raised roughly $1 billion each in the last election cycle. But, now, Schultz wants the taxpayers to bail her out of her own mismanagement. She did not rebut the plan even though the CBO says it will tap into the PECF, the money taxpayers can earmark on their annual filing forms,
"We support no taxpayer funding as long as there's an alternate way for us to raise the funds to mount a successful convention," she said in a response email to The Washington Times.
Schultz did not respond to a request for comment and follow up. The CBO has since deleted the detailed scoring response that was uploaded via PDF online.