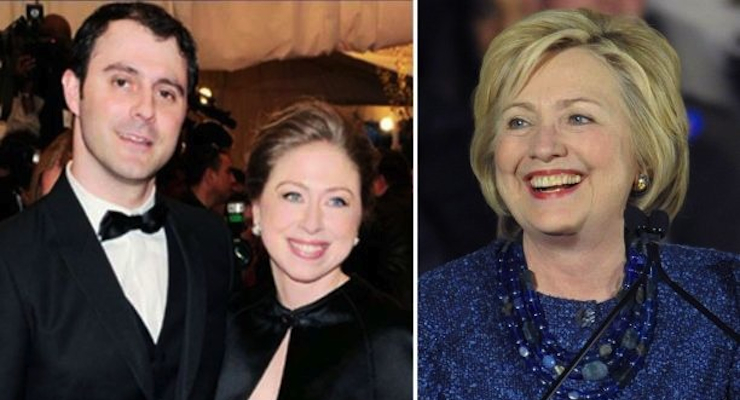 The Foundation for Accountability and Civic Trust (FACT), a conservative watchdog group, filed a complaint with the U.S. Office of Government Ethics alleging Hillary Clinton gave Neptune Minerals "special access to the State Department based upon the company's relationships with Secretary Clinton's family members and donors to the Clinton Foundation."
The latest batch of emails released by the State Department two weeks ago showed the Democratic presidential front-runner ordered a senior official to look into the request from Marc Mezvinsky, a partner in a New York hedge fund and the husband of Chelsea Clinton. In an email dated May 2012 sent from investor Harry Siklas to Mezvinsky, he inquired whether he could help set up contacts with Clinton or other State Department officials. Later that August, Clinton sent a copy of the email to Thomas Nides, then-deputy secretary of state and now vice chairman at Morgan Stanley.
"Could you have someone follow up on this request which was forwarded to me?" Clinton asked Nides in the email.
"I'll get on it," he replied.
There are at least two ethical issues with the email transactions. First, Clinton at the time was pushing for Senate approval of a sweeping law of the sea treaty, a pact that would've benefited U.S. mining companies looking to locate and extract minerals in international waters. However, in the end the Republican-controlled Senate blocked it.
Second, while emails do not indicate specifically whether Clinton or other State Department officials actually met with Siklas or with Neptune executives, federal ethics guidelines require government employees to "not give preferential treatment to any private organization or individual." Still, there are no specific provisions prohibiting officials from considering requests prompted by relatives.
"We believe that requests like this from anyone other than Goldman Sachs and her son-in-law were not passed along," FACT Executive Director Matt Whitaker told Time magazine, "so there was a preference given in her duty as Secretary of State in comparison to other requests."
Whitaker and the watchdog group are hoping the Office of Government Ethics refers the complaint and case to the Justice Department after it conducts an investigation into the emails.