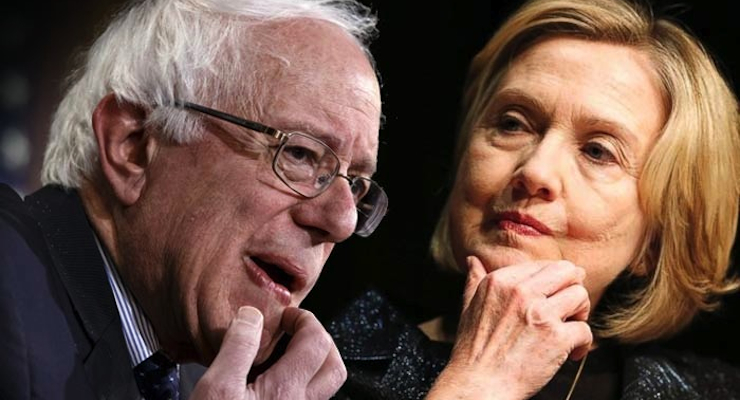 The Democratic National Committee has revoked Bernie Sanders' access to the party's master voter list after his operative hacked into voter data for Hillary Clinton's campaign.
The Washington Post reported late Thursday that Sanders' campaign manager acknowledged a staffer had viewed the information and was subsequently fired. The Post reported that the DNC told the socialist's campaign that it will not have access to the party's master list of likely Democratic voters until it provides a further detailed explanation and destroys any copies of Clinton campaign data that it stole.
The DNC rents out the master list to national and state campaigns. Michael Briggs, a spokesman for the Sanders campaign, sought to deflect blame for the hack on a vendor and "low-level" staffer, which in the former's case is NGP VAN.
"Sadly, the vendor who runs the DNC's voter file program continues to make serious errors. On more than one occasion, the vendor has dropped the firewall between the data of different Democratic campaigns," he said in a statement to Fox News. While saying it was "unacceptable" for a campaign staffer to access "some modeling data from another campaign," he also said they want to work with the DNC and vendor to fix the "software flaws" that could make Sanders' records vulnerable as well.
Stu Trevelyan, the company's CEO, told the Post the hack was an "isolated incident that was fairly short in duration. By lunchtime, it was resolved." The DNC apparently doesn't trust the campaign's or the company's final say, thus will be going forward with an independent review process.