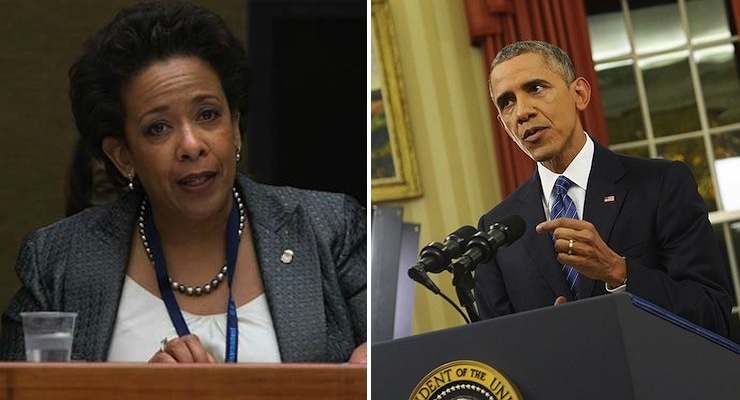 Obama Moves on Gun Control via Executive Order, Fiat
President Obama on Monday officially announced an executive order that will expand required background checks and limit perspective dealers. The White House, which will unveil more on the move Tuesday, announced that they have decreed a background check requirement on purchases from online sellers and gun shows.
Further, the Justice Department's Bureau of Alcohol, Tobacco, Firearms and Explosives will also rewrite longstanding guidance to grant the government the authority to consider someone a gun dealer regardless of what federal law says or where the guns are sold.
The new guidance aims to narrow the gun show loophole, which hasn't been linked to a single mass shooting that the administration has so oft-politicized. Only federally licensed gun dealers will now conduct background checks on potential gun buyers, pushing out smaller dealers.
"We know that we can't stop every act of violence. But what if we tried to stop even one?" President Obama responded in an email statement. "What if Congress did something — anything — to protect our kids from gun violence?"
And how will the executive action be implemented? The White House said that the FBI will hire 230 more examiners to process background checks to speed up the process while also improving the FBI's background check system.
Each of the Republican presidential candidates have vowed to rescind the president's executive order on gun control, while lawmakers in Congress also vowed to sue in federal court.