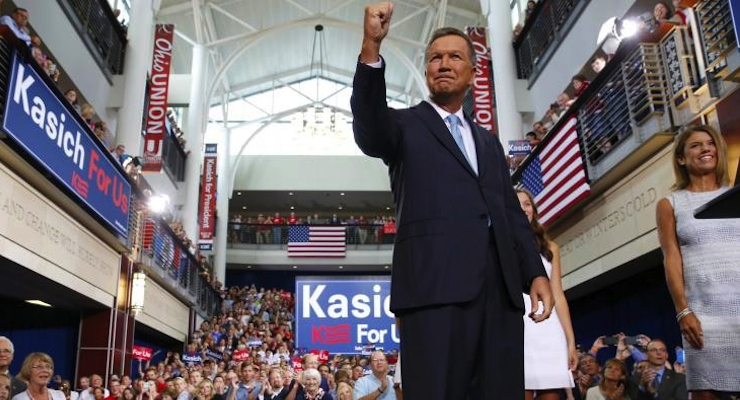 Ohio Gov. John Kasich has been trying to fend off criticisms from frontrunner Donald J. Trump on trade, but his record of supporting gun control isn't great, either. In 1994, then-Rep. John Kasich received a "thank you" letter from then-President Bill Clinton for his support on the "H.R. 4296, the assault weapons ban."
The letter–which was sent to PPD by Tim Young, a conservative comedian and host of America Doesn't Suck–can be viewed below: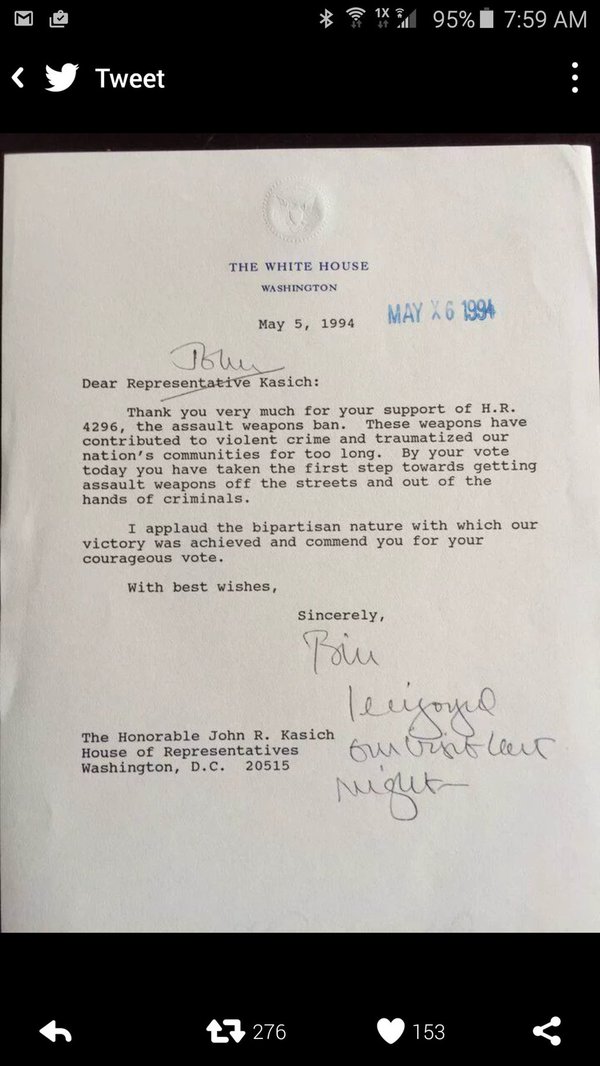 "By your vote today you have taken the first step towards getting assault weapons off the streets and out of the hands of criminals," the letter reads. "I applaud the bipartisan nature with which our victory was achieved and commend you for your courageous vote."
Of course, as PPD has previously and repeatedly reported, both private and Justice Department studies concluded the assault weapons ban resulted in none of the aforementioned goals. In fact, despite the assault weapons ban's ineffectiveness, Gov. Kasich as recently as 2014 expressed his continuing support for the measure. However, after announcing his candidacy, he told Chris Wallace on Fox News Sunday that he regretted the vote.
No doubt.
"I enjoyed our visit last night," Bill Clinton wrote in his own handwriting. Kasich also helped Clinton approve the North American Free Trade Agreement, which resulted in the loss of an estimated 122,000 working class jobs in Ohio.