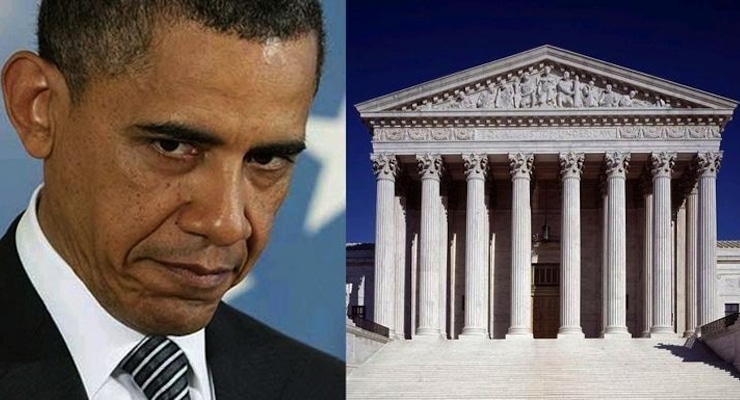 The Supreme Court sent a challenge to the ObamaCare contraception mandate by religious-affiliated employers such as the Little Sisters of the Poor back to lower courts. The high court was considering whether institutions such as the Little Sisters of the Poor, a Catholic charity of nuns, could be exempt from having to directly pay for or indirectly permit birth control and other reproductive coverage in their health plans.
However, the justices decided not to rule on the merits of the case, but rather sent it back to the appeals courts to make new decisions based on recent statements.
"The Court expresses no view on the merits of the cases," the court said in an unsigned, unanimous opinion. "In particular, the Court does not decide whether petitioners' religious exercise has been substantially burdened, whether the Government has a compelling interest, or whether the current regulations are the least restrictive means of serving that interest."
Lawyers for the Little Sisters of the Poor and related plaintiffs argued before the court in March that the Catholic nuns faced a "moral dilemma": either refuse to comply and face millions in crippling fines, or violate their "sincerely held" religious beliefs.
The decision skirts another high-profile challenge before the Supreme Court at the height of an election year and a time when the court has a vacancy following the death of Justice Antonin Scalia. However, the development ensures the issue will not return to the high court until after the 2016 presidential election and is yet another case where a majority on a significant ruling could not be reached with the death of Justice Scalia, who was the court's longest serving justice.
For now, the Little Sisters of the Poor declared victory Monday.
"We are very encouraged by the Court's decision, which is an important win for the Little Sisters. The Court has recognized that the government changed its position," Mark Rienzi, senior counsel at the Becket Fund for Religious Liberty, said in a statement. "It is crucial that the Justices unanimously ordered the government not to impose these fines and indicated that the government doesn't need any notice to figure out what should now be obvious — the Little Sisters respectfully object. There is still work to be done, but today's decision indicates that we will ultimately prevail in court."
The high court two years ago ruled the Little Sisters of the Poor and its third-party insurance administrator could remain temporarily exempt from the contraception mandates imposed on them by ObamaCare while the lower courts weighed the merits of the case.
With more than six years under its belt since passage, the Affordable Care Act, better known as ObamaCare, remains deeply unpopular.