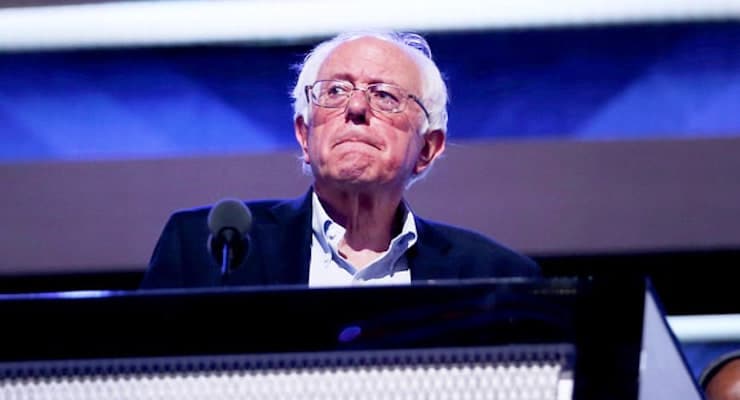 Officials are on the verge of losing control of the Democratic National Convention and want Bernie Sanders to help before he loses control of his supporters. The nightmare scenario could become reality on Thursday night when Hillary Clinton gives her speech accepting the Democratic nomination for president amid booing from a fuming crowd erupting in protest.
As a result, Democrats began negotiations with Sen. Sanders to potentially have the socialist nominate Mrs. Clinton on the convention floor Tuesday evening. In exchange for his role, sources tell People's Pundit Daily he must help them identify those most likely to protest, which will result in them being ask not to participate in convention events and speeches–to include Mrs. Clinton's acceptance address–most likely to be aired on television by network and cable news outlets.
However, the discussions, which were an effort to silence critics after a chaotic first day marked by protests and disruptions by Sanders' supporters, are currently failing to result in him nominating the former secretary of state on the convention floor. It was initially unclear whether the discussions would result in Sanders putting Mrs. Clinton over the top during the roll call, as opposed to her home state of New York. But now we are told he will be in the VP family box during the vote that puts her over the top, though the deal has not yet been closed.
On Monday, officials were terrified to hear boos and chants of "No!" after Sen. Sanders called for them to support Mrs. Clinton and mentioned her by name. That followed protest chants of "We trusted you!" that interrupted Sen. Elizabeth Warren, D-Mass., numerous times during her underwhelming speech. The two were slated to speak on Monday night in the hope the darlings of the Left could unite the party.
It didn't happen, despite Sanders sending a letter to his delegates at the convention asking them not to boo or walk out in protest. In his speech, he said he was "looking forward" to receiving his delegates' votes during roll call Tuesday, which raised a number of eyebrows.
The convention erupted in turmoil following the anti-secrecy group WikiLeaks releasing nearly 20,000 emails demonstrating the DNC was actively working to coronate Mrs. Clinton and burn Bernie. It also showed an alarming level of corruption among members of the mainstream media, who coordinated their "news" with members of the DNC.