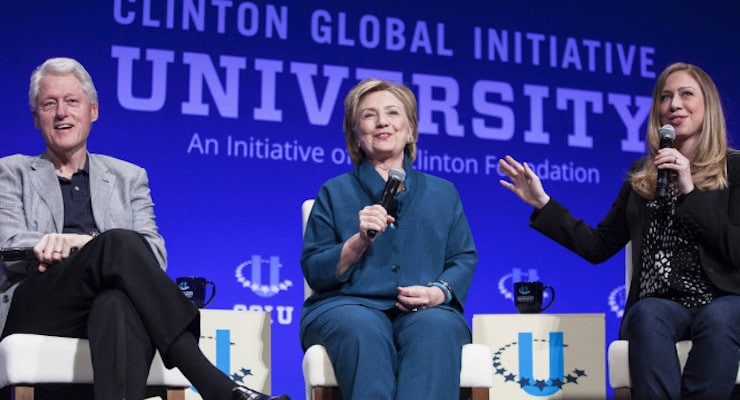 Attorney General Loretta Lynch refused a referral by the Federal Bureau of Investigation to move forward with a criminal probe into the Clinton Foundation. While previous reports have revealed the FBI went to Justice Department (DOJ) earlier this year asking for it to open a case into the Clinton Foundation, PPD confirmed this happened at least twice on two separate occasions.
However, on both accounts, DOJ refused the recommendation and the decision was not a lower, unit-level decision. The revelations raise new questions about Attorney General Lynch, who came under fire recently after a local reporter in Phoenix revealed that she met in secret on her government airplane with Bill Clinton in late June. Mr. Clinton was in fact a target, not a witness, in the FBI investigation. The secret meeting took place ahead of the statement by FBI Director James Comey, which announced the Bureau would not recommend charges against Mrs. Clinton for her use of a private email server.
It is unclear what the FBI will do next, with one source telling People's Pundit Daily they might not even know how to proceed, themselves. What we do know is that the investigation was ongoing as recent as last week. The source said the FBI investigation into public corruption supported at least a charge of racketeering.
In his testimony to the House Oversight and Government Reform Committee, Director Comey refused to comment on whether the Clinton Foundation was the target of a current investigation. To be clear, that's a tell-tale sign of an open investigation.