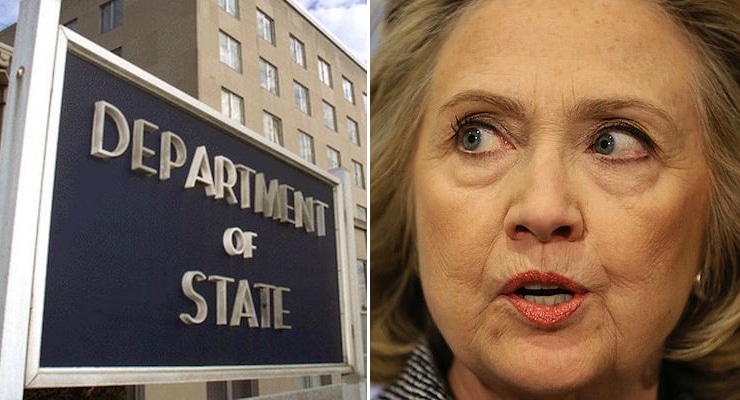 A federal judge ordered Hillary Clinton to answer questions under oath regarding her use of a private email server when she served as secretary of state. U.S. District Court Judge Emmet G. Sullivan, as part of a lawsuit filed by Judicial Watch, ruled she would have to answer questions in writing even though FBI Director James Comey announced last month that the Bureau would not seek criminal charges against Mrs. Clinton.
The decision by the FBI director is one that polls show most Americans disagreed with and Judge Sullivan apparently believes the issue warrants further investigation, as well.
"The Court is persuaded that Secretary Clinton's testimony is necessary to enable her to explain on the record the purpose for the creation and operation of the clintonemail.com system for State Department business."
Chris Farrell, Director of Investigations at Judicial Watch, said that the group would rather have Mrs. Clinton answer questions in person, as her aides did as the result of previous rulings by Judge Sullivan, the court's decision was still a victory for the government watchdog organization and a defeat for the Democratic presidential candidate.
"Judicial Watch will get Clinton under oath regarding the set-up of her outlaw server – something no other person, organization or agency has been ableto do, to date," Mr. Farrell said. "We believe it is a victory for law and order to get Hillary Clinton under oath answering questions about the server setup and why she did it."
The court order reads as follows:
[T] the State Department shall release all remaining documents responsive to Judicial Watch's Freedom of Information Act request by no later than September 30, 2016; and it is FURTHER ORDERED that, consistent with Rule 33 of the Federal Rules of Civil Procedure, Judicial Watch may serve interrogatories on Secretary Clinton by no later than October 14, 2016 … Secretary Clinton's responses are due by no later than thirty days thereafter … Judicial Watch may depose Mr. Bentel by no later than October 31, 2016.
Judicial Watch President Tom Fitton, who has led the group in obtaining previously uncovered emails and documents relating to Benghazi, which kicked off the House Select Committee on Benghazi led by Rep. Trey Gowdy, R-S.C., also expressed his appreciation for the decision.
"We are pleased that this federal court ordered Hillary Clinton to provide written answers under oath to some key questions about her email scandal," Mr. Fitton said in a statement. "We will move quickly to get these answers. The decision is a reminder that Hillary Clinton is not above the law."