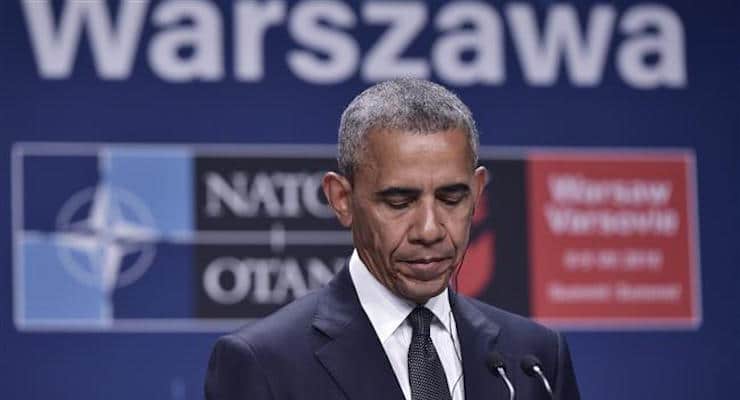 UPDATE, READ FULL: The House soon joined the Senate, dealing President Barack Obama his first veto override of his presidency.
ORIGINAL STORY: The Senate voted overwhelmingly 97-1 on Wednesday to override President Barack Obama's veto of a bill permitting families of September 11 victims to sue Saudi Arabia. The vote marks the first time Congress could successfully override a veto during Obama's presidency. Sen. Harry Reid, D-Nev., the outgoing Senate minority leader, was always able to block votes that would've resulted in an override, effectively protecting President Obama from legislative embarrassments, particularly during his time as majority leader.
The lone "no" vote came from Sen. Reid. Worth noting, even though he was holding an event 20 minutes away from the Capitol at 9 a.m., Hillary Clinton's vice presidential running mate, Virginia Sen. Tim Kaine, was not present for the vote in the Senate that took place around noon.
The bill "amends the federal judicial code to narrow the scope of foreign sovereign immunity by authorizing U.S. courts to hear cases involving claims against a foreign state for injuries, death, or damages that occur inside the United States as a result of a tort, including an act of terrorism, committed anywhere by a foreign state or official."
President Obama issued the veto after the GOP-controlled House of Representatives passed Senate bill 2040 (S.2040), known as the Justice Against Sponsors of Terrorism Act. In May, the GOP-controlled Senate had unanimously approved the bill, ignoring veto threats from the president and Riyadh vowing to pull billions of dollars from the U.S. economy.
"It's very simple. If the Saudis were culpable, they should be held accountable. If they had nothing to do with 9/11, they have nothing to fear," said Sen. Charles "Chuck" Schumer, D-N.Y., who cosponsored the bill with Sen. John Cornyn, R-Texas.
In a letter to Senate Majority Leader Mitch McConnell, R-Kty., and Sen. Reid, President Obama warned the bill would damage U.S. foreign relations with Saudi Arabia and other nations, as other countries would use the measure to justify the creation of ways to target "U.S. policies and activities that they oppose."
"As a result, our nation and its armed forces, State Department, intelligence officials and others may find themselves subject to lawsuits in foreign courts." Mr. Obama wrote in a letter on Tuesday.
However, Sen. Cornyn called the arguments made by Mr. Obama "unpersuasive." He said the bill only applies narrowly to acts of terrorism that occur on U.S. soil.
"This bill is about respecting the voices and rights of American victims," Sen. Cornyn said.
The bill also "amends the federal criminal code to permit civil claims against a foreign state or official for injuries, death, or damages from an act of international terrorism. Additionally, the bill authorizes federal courts to exercise personal jurisdiction over and impose liability on a person who commits, or aids, abets, or conspires to commit, an act of international terrorism against a U.S. national."