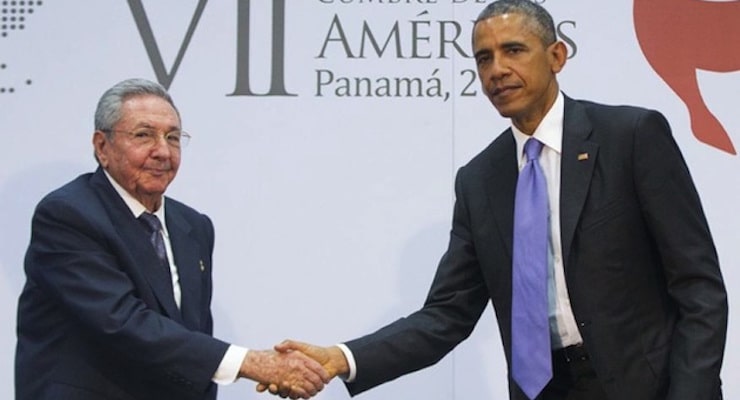 The Obama administration announced on Friday it is lifting the import limit on Cuban cigars and rum brought into the country by Americans travelers coming home. The change in policy, which is effective Monday, means that U.S. citizens will no longer be restricted to returning with $100 or less in Cuban cigars and rum.
The new amendments were unveiled by the Treasury Department this week.
"In all cases, the Cuban-origin goods must be imported for personal use, and normal limits on duty and tax exemptions will apply," the notice said.
However, hidden inside the announcement are new rules relating to bilateral U.S.-Cuban medical research and other scientific endeavors. They come less than two years after President Obama first announced his plans to normalize relations with Cuba, which was subject previously to sanctions and embargoes.
"President Obama's historic announcement in December 2014 charted a new course for a stronger, more open U.S.-Cuba relationship," Treasury Secretary Jacob Lew said in a statement. "The Treasury Department has worked to break down economic barriers in areas such as travel, trade and commerce, banking and telecommunications."
The U.S. Secretary of Commerce Penny Pritzker also weighed in on the change.
"More commercial activity between the U.S. and Cuba benefits our people and our economies," he said.
The limit will officially be lifted once the announcement is formally published in the Federal Register on Monday, and it applies to the current value limitation on alcohol and tobacco products.
In a win for the Cuban pharmaceutical companies, they will be allowed to participate in medical research projects and sell U.S. citizens product, which they can return home with if they are FDA-approved.
"Today's action builds on this progress by enabling more scientific collaboration, grants and scholarships, people-to-people contact and private sector growth. These steps have the potential to accelerate constructive change and unlock greater economic opportunity for Cubans and Americans." Mr. Lew said.