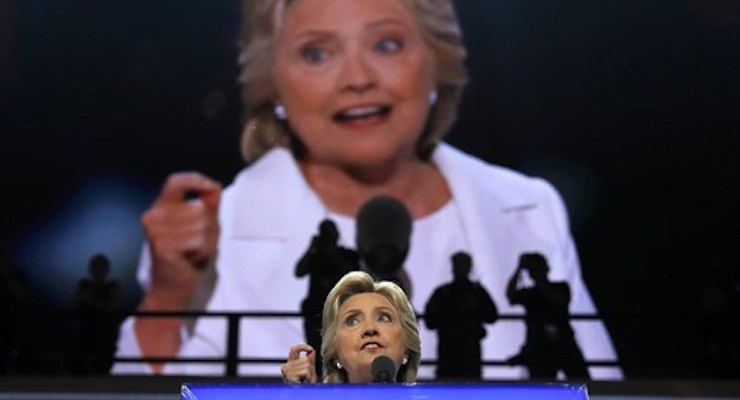 And the elitist hits just keep coming out of the anti-secrecy group WikiLeaks, who released another batch of emails from Clinton campaign chairman John Podesta. An email to Podesta dated March 13, 2016, from Bill Ivy, an academic and head of Global Cultural Strategies, reveals a concern that the Left's goal of making Americans an "unaware and compliant citizenry" backfired with the rise of Donald Trump.
"Secretary Clinton is not an entertainer, and not a celebrity in the Trump, Kardashian mold; what can she do to offset this? I'm certain the poll-directed insiders are sure things will default to policy as soon as the conventions are over, but I think not," Ivy writes to Podesta with concern. "And as I've mentioned, we've all been quite content to demean government, drop civics and in general conspire to produce an unaware and compliant citizenry. The unawareness remains strong but compliance is obviously fading rapidly. This problem demands some serious, serious thinking – and not just poll driven, demographically-inspired messaging."
Essentially, Mr. Trump is a celebrity and they suspect he probably cannot be taken down by the same political strategies Democrats have relied upon in past election cycles. Particularly, Ivy is concerned that Mrs. Clinton is so bland that she doesn't drive the same interest and loyalty ("demographically-inspired") from minorities. He wrote to Podesta because he doesn't have the money for pay to play.
"I will attend the Clinton fundraiser here next week but as I can only afford the low level of participation may just get to wave without a 'hello'," he wrote.
GCS is "encouraging worldwide communication and understanding across boundaries of nationality, ethnicity, race, gender, and age." In other words, its mission is textbook globalism, or elites pushing multiculturalism with no respect or regard for the modern nation-state. The Right has long believed that to be the ultimate goal of the Left, but the WikiLeaks dump pretty much proves it. They hold disdain for religion and hope the shiny lights distract the "unaware and compliant citizenry" away from corruption and two-faced agendas.