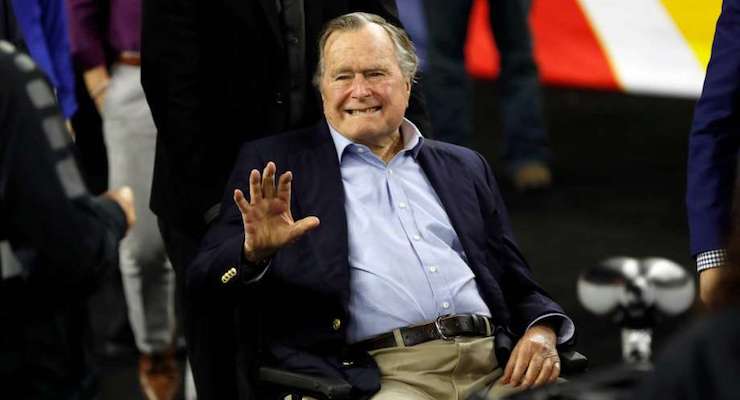 George H.W. Bush has been hospitalized at Houston Methodist Hospital in Texas, according to his Chief of Staff Jean Becker. The 43rd president is reportedly in stable condition and "doing fine." He is expected to leave the hospital in a few days and was taken to the hospital after complaining of a shortness in breathe.
President Bush, 92, has a form of Parkinson's disease and uses a motorized scooter or a wheelchair for mobility. He is the oldest living former president.
The Republican served two terms as Vice President to President Ronald Reagan before being elected as his successor president in 1988. He was defeated by former President Bill Clinton in 1992.