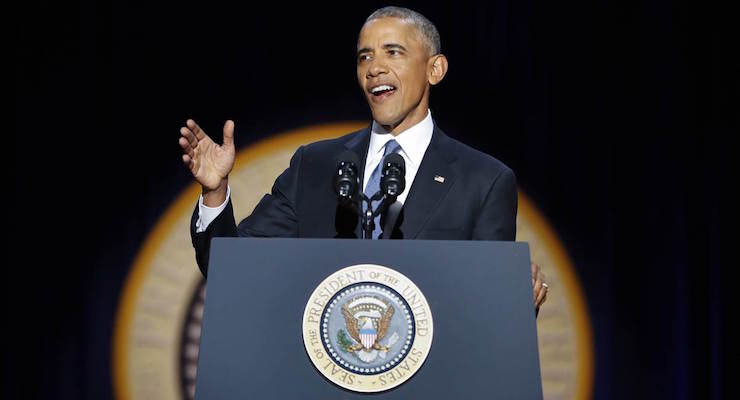 President Barack Obama's decision to commute the sentence of convicted traitor Chelsea Manning, formerly Bradley Manning, is earning bipartisan condemnation. Mr. Obama commuted Chelsea Manning's 35-year sentence for leaking classified U.S. Army documents to WikiLeaks, making May 17, 2017 his new release date.
"I think it's dead wrong. Absolutely dead wrong," Sen. Joe Manchin, D-W.Va., told Chuck Todd on MSNBC's "Meet the Press Daily" Tuesday night. "This is treason, espionage at the highest level. What Private Manning did, she should serve out her sentence. We're going to give a green light to people basically with all the hacking going on."
In 2010, Bradley Manning was arrested and later revealed after being convicted of espionage that he identified as a woman. Sen. Bob Menendez, D-N.J., echoed his Democratic colleague and hails from a very different region of the country. Sen. John McCain, R-Ariz., said the decision was a "grave mistake."
"It is a sad, yet perhaps fitting commentary on President Obama's failed national security policies that he would commute the sentence of an individual that endangered the lives of American troops, diplomats, and intelligence sources by leaking hundreds of thousands of sensitive government documents to Wikileaks, a virulently anti-American organization that was a tool of Russia's recent interference in our elections."
Manning has thus far served more than 6 years into his sentence at the military prison at Fort Leavenworth, Kansas for leaking classified government and military documents to the anti-secrecy group. The Obama administration originally weighed whether the U.S. government would seek the death penalty for Private Manning.
"It is shameful that President Obama is siding with lawbreakers and the ACLU against the men and women who work every day to defend our nation and safeguard U.S. government secrets," Sen. Marco Rubio, R-Fla, said in a statement after the decision.
House Speaker Paul Ryan, R-Wis., blasted the decision, calling it "outrageous."
"Chelsea Manning's treachery put American lives at risk and exposed some of our nation's most sensitive secrets. President Obama now leaves in place a dangerous precedent that those who compromise our national security won't be held accountable for their crimes," Speaker Ryan said in prepared statement.
The U.S. government confirmed that material leaked out by Bradley Manning was found in Osama bin Laden's hideout during the raid that ended in his demise. The government has also operated under the assumption that the leak cost Americans their lives.
The Department of Justice also objected to the decision, responding with a request of two year sentence. They said employees of the U.S. government are entrusted each day with sensitive classified information and must be taught a lesson to prevent the loss of further life.
"They must understand that disclosing such information to persons not authorized to receive it has severe consequences," prosecutors wrote in a sentencing memorandum filed this month.
The White House said that Manning is one of 209 inmates whose sentences President Obama is commuting only a few short days before leaving office. He is also pardoning 64 people, including retired Gen. James Cartwright, who was charged with making false statements during a probe into disclosure of classified information. But it also includes a Puerto Rican terrorist and toss to the Castro Regime in Cuba.