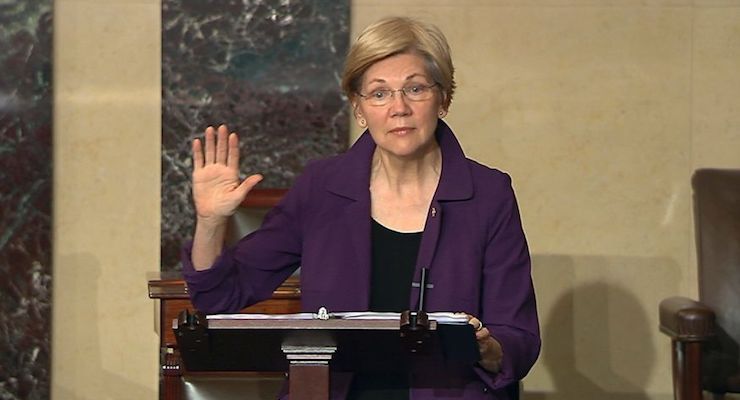 Sen. Elizabeth Warren, D-Mass., was banned from debate in the U.S. Senate while the chamber weighed confirmation of Sen. Jeff Sessions for attorney general. The leftwing senator, after violating Rule XIX, took to Facebook to finish what many viewed to be an outrageous rant.
Senate Minority Leader Chuck Schumer, D-N.Y., who has held up President Donald J. Trump's Cabinet confirmations longer than any other administration in U.S. history, called the move to ban her from speaking "totally unnecessary." But Sen. Warren reopened decades old charges and allegations of racism against Sen. Sessions that have been debunked, but were enough to derail his judicial appointment in the 1980s.
Sen. Orrin Hatch, R-Utah, said senators from both parties "should be ashamed," but blamed the deteriorating atmosphere on the floor of the upper chamber on Democrats.
"This place is going to devolve into nothing but a jungle," Sen. Hatch said.
"It's time for Democrats to get over the results of the election," Senate Majority Leader Mitch McConnell said to reporters late Tuesday night. He invoked the rules and the GOP-controlled Senate voted 49-to-43 to ban Sen. Warren from speaking further on the nomination of Sen. Sessions.
"She was warned. She was given an explanation. Nevertheless, she persisted," Sen. McConnell said.
A confirmation vote is expected Wednesday evening and he will be confirmed.
Sen. Warren, 67, may still be a darling to the far-left coastal region wing of the party, but she is becoming increasingly unpopular at home. Recent polls show most Bay State voters do not believe Sen. Warren deserves to be re-elected in 2018. Voters feel she has been too busy positioning herself for a White House run by grandstanding against President Trump to serve the people at home.
As her popularity falls, her coffers get deeper. Sen. Warren hauled in $5.9 million in campaign contributions from January 2015 through the end of 2016.
In 2016, leftwing activist groups attempted to recruit her to run against Hillary Clinton for the Democratic nomination. But she caved to the Clinton machine and, per WikiLeaks, was prevented from endorsing Bernie Sanders by the Clinton campaign.