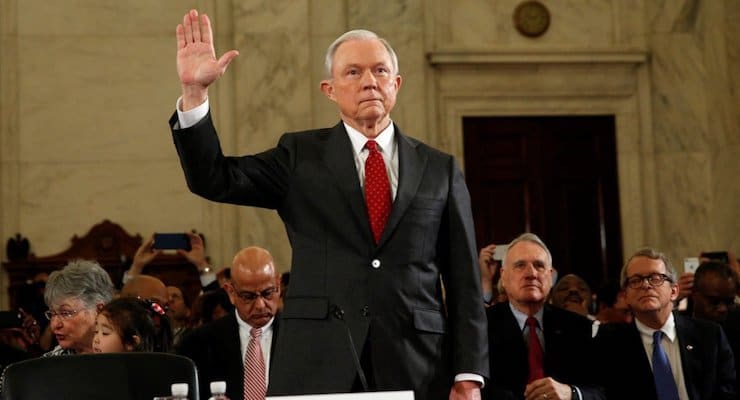 The U.S. Senate voted 52-47 to confirm Alabama Sen. Jeff Sessions as the next U.S. Attorney General, ending days of Democratic obstruction of his nomination.
Senate Democrats, who have attempted to smear most of President Donald J. Trump's Cabinet picks, brought up decades-old accusations of racism that sunk his 1980s bid for a judgeship. They have since been widely debunked.
"Jeff Sessions has my vote. He's my friend. I've made relationships and friendships here and I don't care if they are Democrats or Republicans," Sen. Joe Manchin, D-W.Va., said before the vote. "I have never detected, never one ounce of detection that he is what they've said."
As U.S. attorney for the state of Alabama, Mr. Sessions prosecuted and put to death the leader of the Ku Klux Klan and led the legal battle to desegregate the schools. Rising to speak in support of his nomination, Sen. Pat Toomey, R-Penn., argued the new attorney general was also responsible for breaking up the white supremacist group in Alabama by bankrupting them in the state.
Columnist Quin Hillyer, who has followed Mr. Sessions' career for years, dismissed the criticisms and charges of racism.
"Mr. Sessions has now served 20 years in the Senate," Hillyer said. "No racist could keep bigotry closeted for so long."
The nomination of then-Sen. Sessions for Attorney General is supported by every major law enforcement representative group in the nation.
[social-media-buttons]