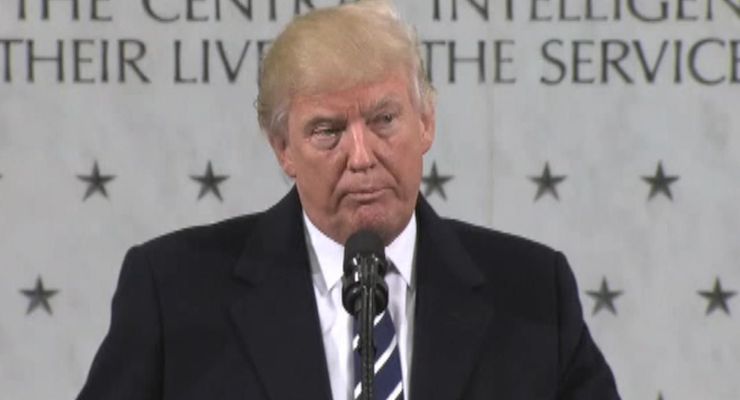 The Office of the Director of National Intelligence (DNI) is pushing back hard on a story published by the Wall Street Journal claiming officials are holding back information from President Donald J. Trump.
"Any suggestion that the U.S. intelligence community is withholding information and not providing the best possible intelligence to the President and his National Security team is not true," the Office of the Director of National Intelligence Public Affairs Office said in a statement.
The story alleged some in the intelligence community are too concerned with the White House ties to Russia, a claim that is unproven despite rigorous investigation. The story was published only days after the firing of Lt. Gen. Michael Flynn, whom sources tell People's Pundit Daily was just "the first victim in a political coup by members of the permanent government."
Now, other publications also are being told to expect many more stories just like this from the mainstream media, which is a willing participant in an effort by Obama loyalists in the permanent government to undermine an elected president.
"It appears to me there has been a concerted effort to try to discredit not only General Flynn, but obviously, the entire Trump administration through him," D.W. Wilber, who has over 30 years of experience with the CIA and the Defense Department, told The Daily Caller. "He just happened to be the first scalp."
Former intelligence officials who understand spy craft say Flynn's resignation had everything to do with a "disinformation campaign" and little to do with the December phone conversation he had with the Russian Ambassador Sergey Kislyak.