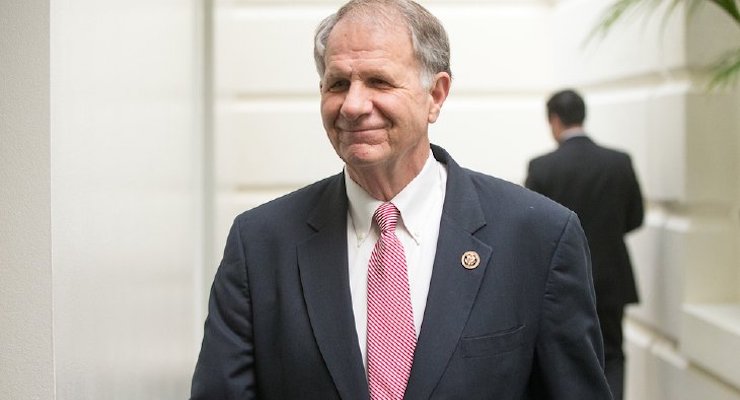 [brid video="124422″ player="2077″ title="Rep. Ted Poe House Freedom Caucus Moved the Goal Post"]
Rep. Ted Poe., R-Texas, resigned from the House Freedom Caucus (HFC) after they moved the goalpost during healthcare negotiations with President Trump. As People's Pundit Daily previously reported, the ObamaCare repeal bill was amended 11 times in an effort to appease the various conservative and moderate factions in the House GOP.
"I have resigned from the House Freedom Caucus," Rep. Poe, a founding member of the caucus said in a statement. "In order to deliver on the conservative agenda we have promised the American people for eight years, we must come together to find solutions to move this country forward. Saying no is easy, leading is hard, but that is what we were elected to do. Leaving this caucus will allow me to be a more effective Member of Congress and advocate for the people of Texas. It is time to lead."
In an appearance on Fox and Friends Monday morning, the Texas congressman said he spoke with HFC chair Rep. Mark Meadows, R-N.C., who asked him to stay. But he explained how the caucus changed their demands after the president negotiated with House leadership to get their provisions into the bill and felt that the caucus was basically negotiating in bad faith.
"They were always going to be a 'No'," he said.
He made a similiar comment over the weekend.
"Some only want to be the party of 'no' & would've voted against the 10 commandments," Rep. Poe tweeted.
Thx for your leadership @realDonaldTrump @SpeakerRyan Some only want to be the party of 'no' & would've voted against the 10 commandments

— Ted Poe (@JudgeTedPoe) March 24, 2017