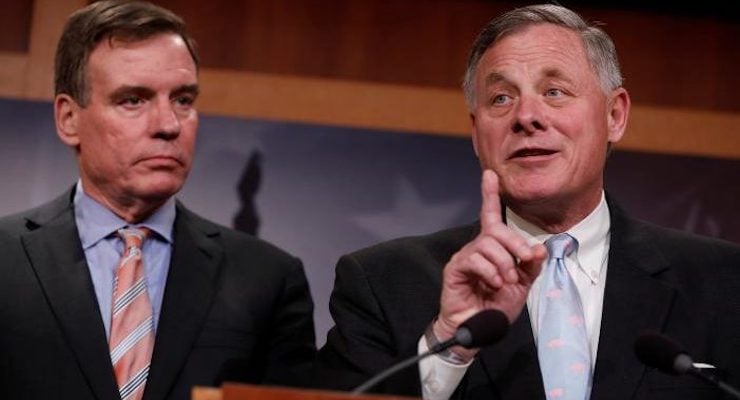 Without citing Stone in the opening statement, though everyone knows that is who he and other Democrats are referring to, he said it was the "smoke" that he did not yet know would lead to fire.
Translation: A tweet Mr. Stone sent out on Aug. 21, 2016 could possibly indicate collusion between the Russian government and the Trump campaign, potentially the president himself.
The claim, which was first introduced by Rep. Adam Schiff, D-Calif., the Ranking Member on the House Intelligence Committee during a public hearing, was just one of several alleged "coincidences" Democrats hope will build a circumstantial case against President Donald J. Trump.
There's just one problem: It's not supported by the evidence, as laid out in fact-checking articles at People's Pundit Daily and now FactCheck.org.
Let's start with the fact-check at PPD:
While we understand the ranking intelligence committee members may be privy to information that is not in the public record, based on the material that is, this claim in not supported by facts.
Now FactCheck.org:
More information may emerge as a result of FBI and congressional investigations, but based on what is currently in the public domain, it's not an established fact that Stone knew in advance that Podesta's emails were hacked and would be published in October.
Mr. Stone volunteered to testify before both the House and Senate intelligence committees following these public accusations, but thus far the chairman and ranking member only confirmed Jared Kushner.
This is the latest comment by Sen. Warner that should raise concerns about the so-called professionalism D.C.-ites have claimed exists on the Senate Intelligence Committee, which allegedly doesn't exist on the House Intelligence Committee.
On Wednesday, during a joint press with Chairman Richard Burr, R-N.C., Sen. Warner said Russia doesn't influence U.S. elections to get an outcome "that is in the best interest of the United States." That statement of course insinuates only a Hillary Clinton victory in November was in the best interest of the U.S., not the victory that temporarily popped the D.C. bubble.
He went on to talk about President Trump's tax returns, obfuscate claims of fake news stories with real news revealed by WikiLeaks, and take partisan shots at House Intelligence Committee Chairman Devin Nunes, R-Calif., who revealed at a press conference information he had received does in fact confirm members of the Obama administration were conducting surveillance on the Trump transition team.
"I recently confirmed on numerous occasions the intelligence community incidentally collected intelligence," Chairman Nunes said, adding he was "alarmed" and didn't understand "why people would need to know that about President-elect Trump and his transition team."
Immediately following that statement, Democrats have called on Chairman Nunes to either step down or recuse himself, calls that have grown more loud after he said he met with a source at the White House.
Worth noting, Rep. Peter King said Thursday on Fox News that Rep. Nunes has been attempting to share that information with the rest of the committee in a manner that protects his sources. Intelligence agencies have yet to comply with the request. The information indicates the Obama Administration was using the cover of legitimate surveillance operations to collect and widely share unmasked "incidental" intelligence, which would make catching leakers significantly more difficult.
Congressional investigators reportedly do expect obtained information will contain a "smoking gun" that will "leave no doubt the Obama Administration, in its closing days, was using the cover of legitimate surveillance on foreign targets to spy on President-elect Trump."
Sen. Mark Warner, D-Va., the Ranking Member of the Senate Intelligence Committee, opened the hearing on Russia meddling into the U.S. presidential election with a widely cited falsehood. Mr. Warner, who barely won his own reelection in 2014 against an outspent and underfunded challenger Ed Gillespie, repeated the false claim Roger Stone "accurately predicted" the WikiLeaks release of Clinton campaign chairman John Podesta's hacked emails.