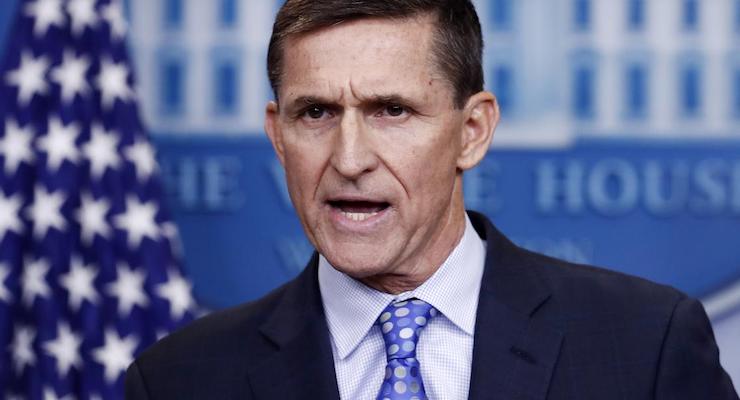 Robert Kelner, the lawyer for Lt. Gen. Mike Flynn, said his client will not testify in a "witch-hunt environment without assurances against unfair prosecution."
"Notwithstanding his life of national service, the media are awash with unfounded allegations, outrageous claims of treason, and vicious innuendo directed against him," attorney Robert Kelner said in a written statement. "He is now the target of unsubstantiated public demands by Members of Congress and other political critics that he be criminally investigated. No reasonable person, who has the benefit of advice from counsel, would submit to questioning in such a highly politicized, witch-hunt environment without assurances against unfair prosecution."
The discussions were first reported by the Wall Street Journal, which cited unnamed officials who claimed that Lt. Gen. Flynn has made offers to the FBI, as well as the House and Senate intelligence committees through Mr. Kelner but has so far found no takers.
However, both Republicans and Democrats on the House Intelligence Committee are pushing back on the Wall Street Journal report, putting the remaining details of the report in question.
Jack Langer, spokesman for the House Intelligence Committee Chairman Devin Nunes, R-Calif., said a deal for immunity has not been discussed. An aide to California Rep. Adam Schiff, the panel's ranking Democrat, also said there had been no discussions about an immunity deal for Lt. Gen. Flynn.
"Gen. Flynn certainly has a story to tell, and he very much wants to tell it, should the circumstances permit," Mr. Kelner said. "Out of respect for the committees, we will not comment right now on the details of discussions between counsel for Gen. Flynn and the House and Senate Intelligence cCommittees, other than to confirm that those discussions have taken place. But it is important to acknowledge the circumstances in which those discussions are occurring."
Nevertheless, Lt. Gen. Flynn was fired by President Donald J. Trump when serving as his first national security adviser after it was revealed that he misled Vice President Mike Pence about a conversation he had with the Russian ambassador to the U.S. during the transition. People's Pundit Daily has reported that the scope of the investigation into his dealings with Russia have not uncovered collusion but rather that he told the FBI the same story he told the vice president.
In the weeks after he resigned, Lt. Gen. Flynn and his business registered with the Justice Department as foreign agents for $530,000 worth of lobbying work that could have benefited the Turkish government. President Trump's Justice Department pressured the firm to register.