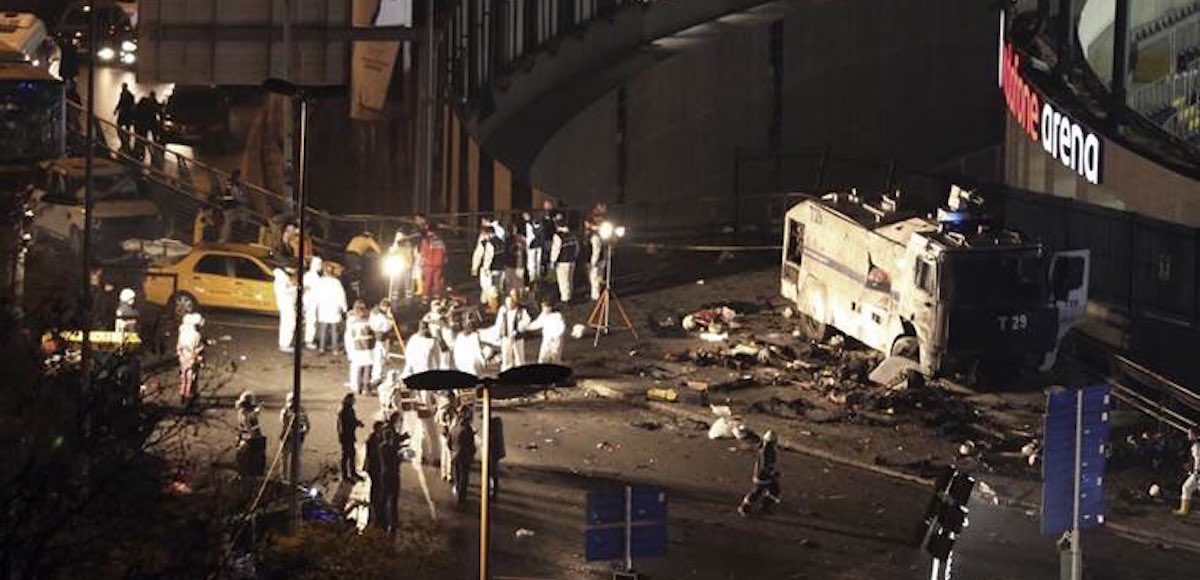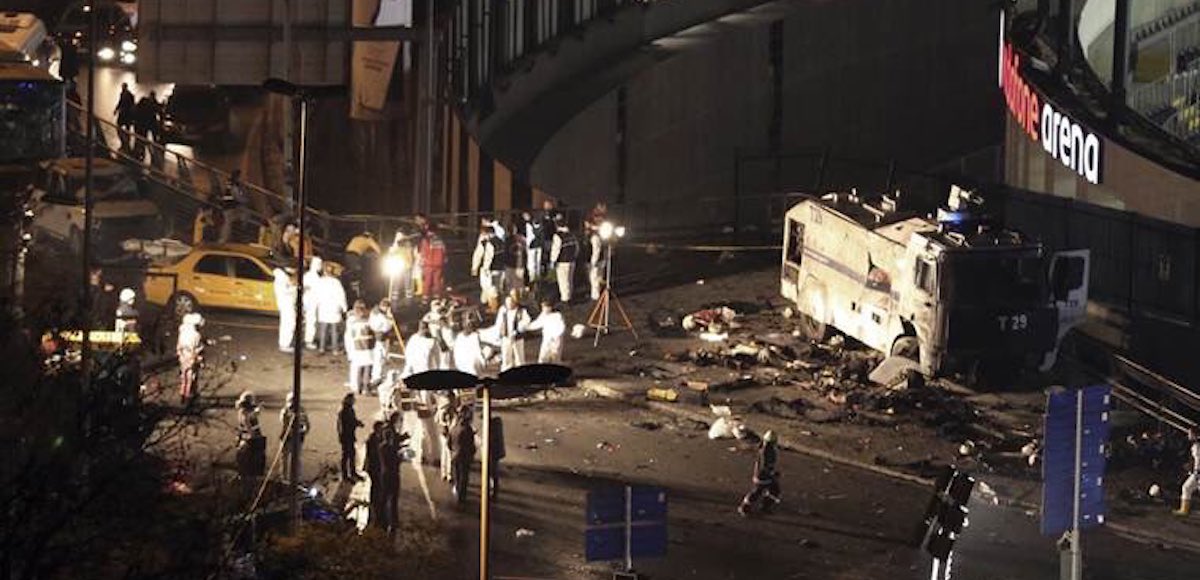 Brianna Wu, a Democratic candidate running in the 8th Congressional District for the House of Representatives, blamed the Manchester terror attack on "sexism." In a tweet sent out shortly after the attack, Wu condescendingly wrote "it's a safe bet sexism is involved" when "a man straps on a bomb of nails" to kill "women and girls."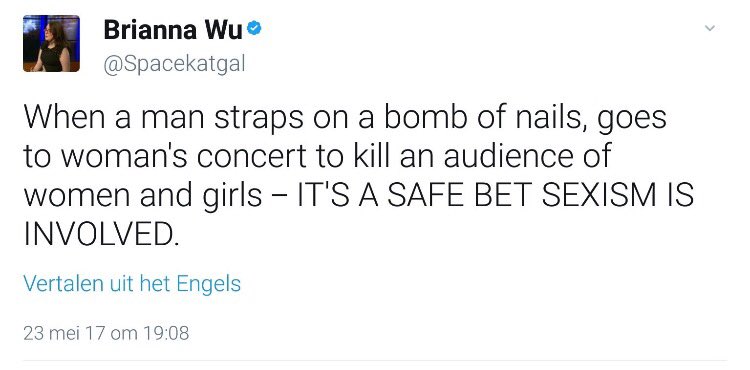 The blowback was fierce and Wu deleted the tweet shortly after. Yet, not long after wisely deleting what was clearly a stupid comment, she doubled-down on her claims during a Twitter rant.
1/ I absolutely believe that misogyny was part of the #ManchesterBombing. ISIS has deliberately targeted women as a strategy for years.

— Brianna Wu (@Spacekatgal) May 23, 2017
2/ The operative word is "part of." It doesn't mean other forces aren't at play, but clearly – this is a large component of this tragedy.

— Brianna Wu (@Spacekatgal) May 23, 2017
3/ It's fairly shocking to me the dishonest gymnastics people go through to pretend misogyny doesn't exist. People want to erase it.

— Brianna Wu (@Spacekatgal) May 23, 2017
4/ Thousands of people are screaming at me for pointing out what the @washingtonpost has reported, that sexism was probably a factor here.

— Brianna Wu (@Spacekatgal) May 23, 2017
@washingtonpost 5/ I'm going to continue speaking about these forces, especially violence, and continue working for a more equal world for girls and women.

— Brianna Wu (@Spacekatgal) May 23, 2017
This is a terrifying level of ignorance to a top national security issue for any candidate running for national office to display.
In reality, "misogyny" and "sexism" are not even "part of" the reason why Islamists target "unbeliever" women and children. This is just a necessary byproduct of why.
As Raheel Raza, a female Sunni Muslim, explains in a video produced by The Clarion Project, there are three spheres of radical Islam: violent jihadists, Islamists and fundamentalists.
They all share a common goal and all work together toward achieving that goal. They just employ different methods and tactics.
As part of "Civilization Jihad," the process by which out-breeding and breeding-out non-Muslims to facilitate the downfall of the West and its culture through demographic shifts, women and children are seen as a means to replenish the ranks of the enemy.
"We have 50 million Muslims in Europe," Muammar Gaddafi once said. "There are signs that Allah will grant Islam victory in Europe—without swords, without guns, without conquest—will turn it into a Muslim continent within a few decades."
While an "Islamist" is taught and teaches other Islamists to breed with and assimilate female nonbelievers, or to engage in Civilization Jihad, a violent jihadist will just target and kill them in mass casualty attacks.
It's truly amazing that nearly 16 years after the September 11, 2001 terror attacks there is still so much ignorance to radical Islam. Who best to educate people than Ms. Raza, a true human and women's rights advocate. In the video, she reveals the disturbing truth about radical Islam "by the numbers."
[brid video="22272″ player="2077″ title="By The Numbers The Untold Story of Muslim Opinions & Demographics"]