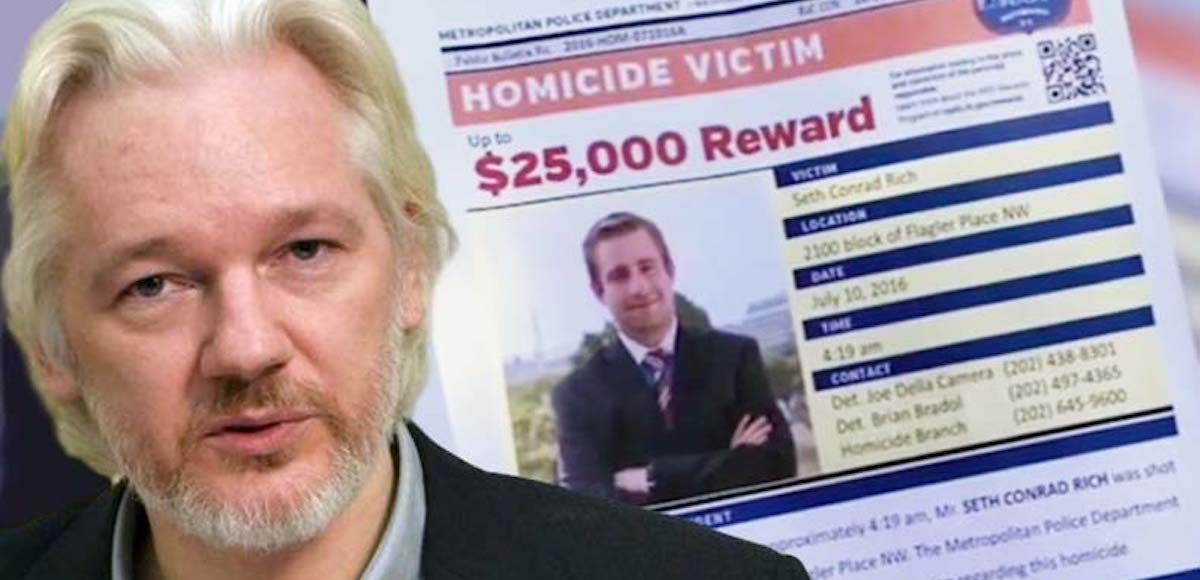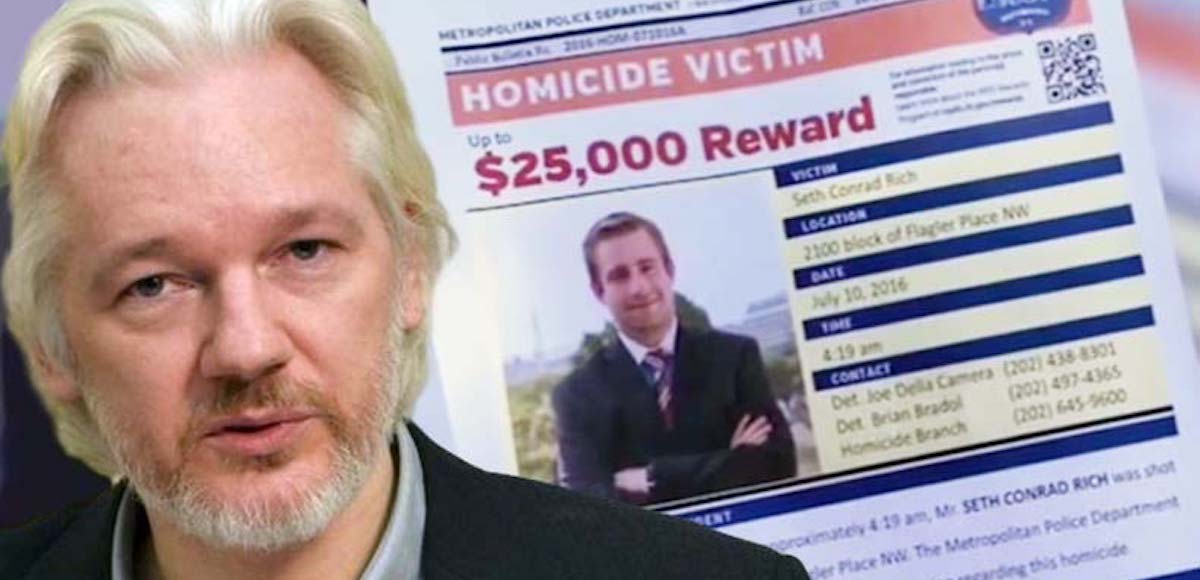 Kim Dotcom, the anti-deep state entrepreneur and Internet freedom advocate, has claimed he knows slain Democrat staffer Seth Rich was involved in the DNC leak. He requested a "guarantee from Special Counsel Mueller, on behalf of the United States, of safe passage from New Zealand to the United States and back" to provide evidence of his claim.
Rich was shot and killed in Washington D.C. and WikiLeaks editor Julian Assange offered a $20,000 reward for anyone with information on his murder, which the police initially labeled a robbery.
However, Rich's wallet and other personal belongings were not taken during or after the murder.
#SethRich was a hero#SethRich changed history#SethRich exposed the corrupt
Here is my statement > https://t.co/ODCOqaA6Q1

— Kim Dotcom (@KimDotcom) May 23, 2017
Here is his full statement below:
I Know Seth Rich Was Involved in the DNC Leak.

I know this because in late 2014 a person contacted me about helping me to start a branch of the Internet Party in the United States. He called himself Panda. I now know that Panda was Seth Rich.

Panda advised me that he was working on voter analytics tools and other technologies that the Internet Party may find helpful.

I communicated with Panda on a number of topics including corruption and the influence of corporate money in politics.

"He wanted to change that from the inside."

I was referring to what I knew when I did an interview with Bloomberg in New Zealand in May 2015. In that interview I hinted that Julian Assange and Wikileaks would release information about Hillary Clinton in the upcoming election.

The Rich family has reached out to me to ask that I be sensitive to their loss in my public comments. That request is entirely reasonable.

I have consulted with my lawyers. I accept that my full statement should be provided to the authorities and I am prepared to do that so that there can be a full investigation. My lawyers will speak with the authorities regarding the proper process.

If my evidence is required to be given in the United States I would be prepared to do so if appropriate arrangements are made. I would need a guarantee from Special Counsel Mueller, on behalf of the United States, of safe passage from New Zealand to the United States and back. In the coming days we will be communicating with the appropriate authorities to make the necessary arrangements. In the meantime, I will make no further comment.
In that Bloomberg interview, Kim Dotcom said Julian Assange would be Hillary Clinton's "worst nightmare" in 2016.
The DNC leaks, which came just ahead of the Democratic National Convention in Philadelphia in July of 2016, led to the ouster of chairwoman Debbie Wasserman Schultz, who later received a cushy job at the Clinton campaign. While the "mainstream" media attempted to cover it up, the convention was plagued by protests, walk outs and disruptions on behalf of angry Sanders supporters.
She was replaced by Donna Brazile, whom additional WikiLeaks docs released later showed also acted on her bias against Sen. Sanders. Brazile was caught leaking CNN debate questions to the Clinton campaign. It was also later shown that CNN and other networks colluded with Clinton against President Donald J. Trump.
Worth noting, the Federal Bureau of Investigation (FBI) never personally examined the servers at the DNC, relying only on a private firm that concluded that Russia was the source of the leaks. Deputy Attorney General Rod Rosenstein appointed former FBI director Robert Mueller as Special Counsel to investigate all things Russia, including the leaks.
Investigators claimed recently to have knowledge that law enforcement found evidence on a laptop proving Rich had been in communication with WikiLeaks prior to his murder. That laptop is now missing.
"The police department nor the FBI have been forthcoming," Rod Wheeler, a former D.C. homicide detective who was hired by a third party on behalf of the family, told Fox 5 DC. "They haven't been cooperating at all. I believe that the answer to solving his death lies on that computer, which I believe is either at the police department or either at the FBI. I have been told both."
The Rich family sent him a cease and desist.
Conspiracy or not, an anonymous source has come forward on the controversial site 4Chan claiming that there was "complete panic" at highest levels of DNC over the claims. Wheeler also claimed before going public with the story that DNC officials had called the D.C. police asking why he was "snooping around" the case.
Meanwhile, Jared Beck, a Harvard law expert, filed a class-action lawsuit on behalf of residents of 45 states after it was revealed the DNC (named in suit) and Schultz (named in suit) colluded with the Clinton campaign to undermine Sanders during the 2016 Democratic nomination. The DNC argued in court that they have every right to break their own charter and rig the primaries to pick a nominee.