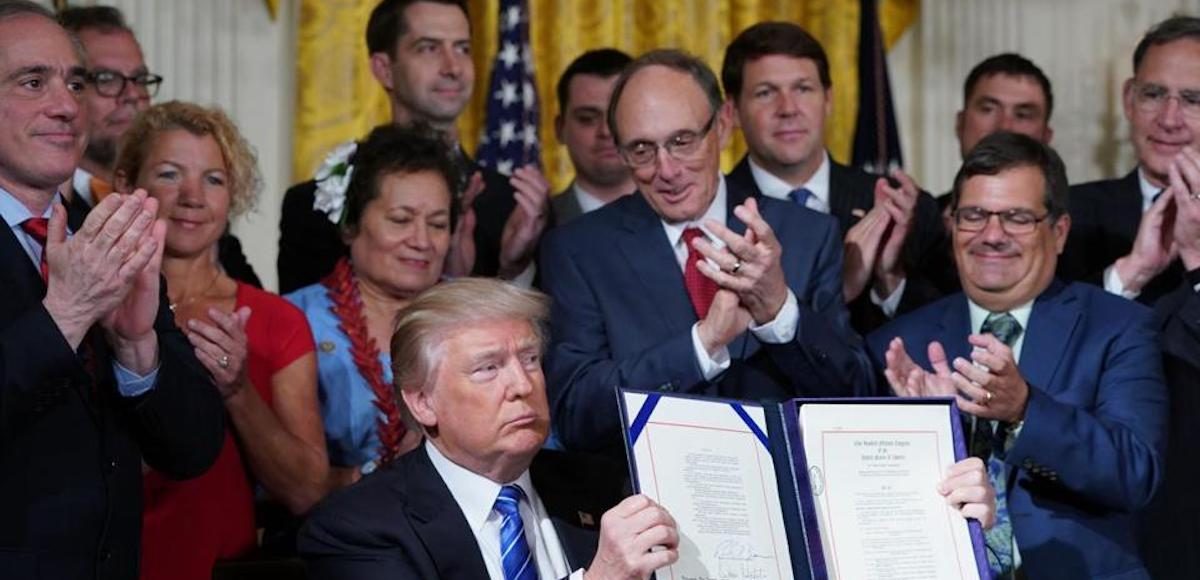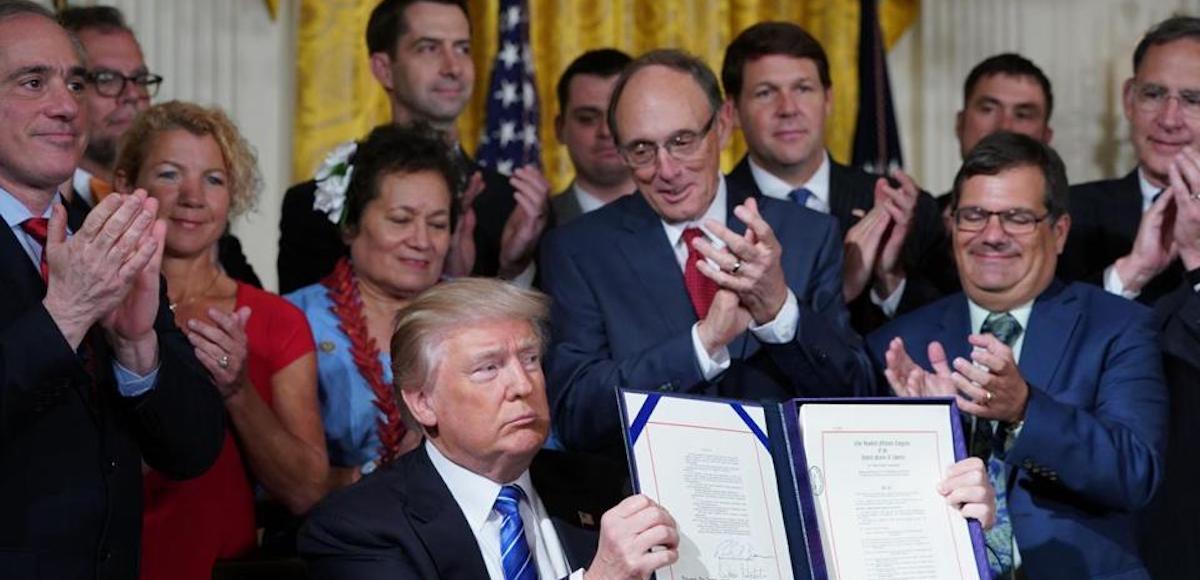 President Donald J. Trump signed the VA Accountability and Whistleblower Protection Act, the most significant reform bill in the history of the department. The legislation fulfills a major promise made by the President on the campaign trail, frequently vowing to fire VA workers ''who let our veterans down.''
"Today we are taking a very historic action to transform the VA," President Trump said. ""We will not rest until the job is 100% complete for our great veterans."
It gives Secretary David Shulkin and VA leadership the power to fire bad employees for misconduct and offers more whistleblower protection to those who report wrongdoing.
The Trump Administration has taken veterans' issues head on since taking office. The White House created a VA accountability office, launched a website posting wait-times at hospitals and a same-day mental health care initiative at each facility.
The President also signed the Veterans Choice Act, which begins permitting qualified veterans to get the care of their choice.
While it passed unanimously in the U.S. Senate by voice vote, the vote in the House was not exactly bipartisan, at 368 to 55. Rep. Don Young, R-Alaska, was the only Republican to vote "Nay" on the bill, but was joined by 54 Democrats (see votes here).
[brid video="148003″ player="2077″ title="Trump Signs VA Accountability and Whistleblower Protection Act"]
Brief Recent History of VA Scandals
The signing of the bill by President Trump followed several scandals during the Obama Administration that included veterans dying while waiting to get appointments at VA hospitals, most notably in Phoenix, Arizona.
At a facility in Tomah, Wisconsin, patients called the chief of staff the "Candy Man" because he widely distributed narcotics for a $4,000 bonus, even after a patient named Jason Simcakoski died of an overdose. Incredibly, this was after an investigation uncovered that he was overprescribing.
"By the way, the pharmacist at Tomah? He got a bonus also that year," Speaker Ryan also pointed out.
The previous administration repeatedly claimed to have learned of the conditions at these VA facilities only after news reports exposed them, including allegations from a doctor at the Huntington VA Medical Center in Charleston, West Virginia.
Dr. Margaret Moxness, a psychiatrist, said in 2014 she was ordered to delay the treatment of veterans for months and that at least two of them had committed suicide.