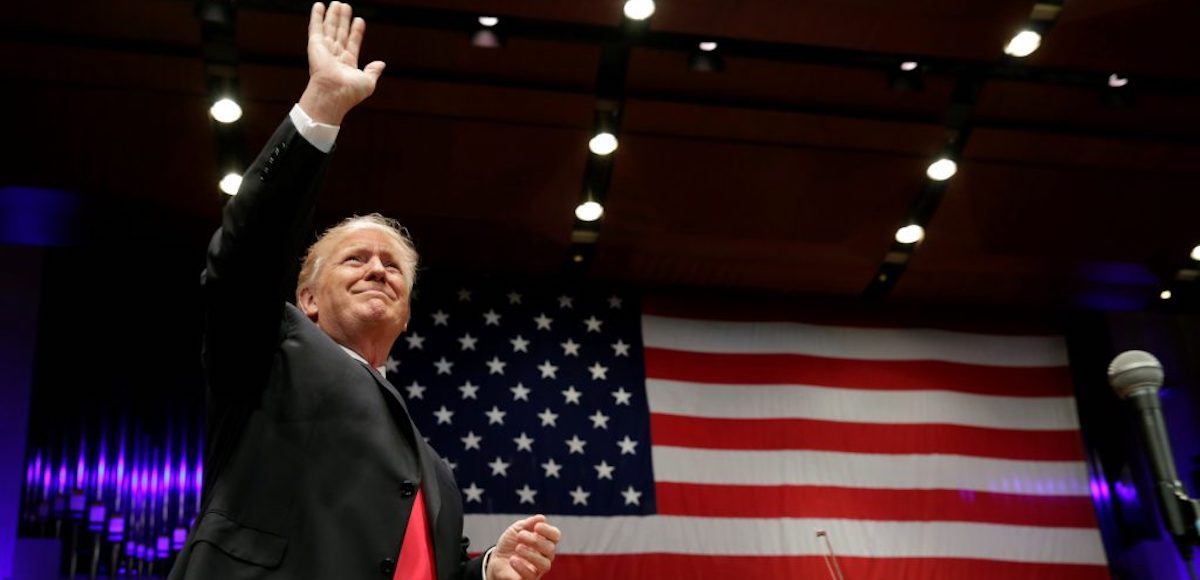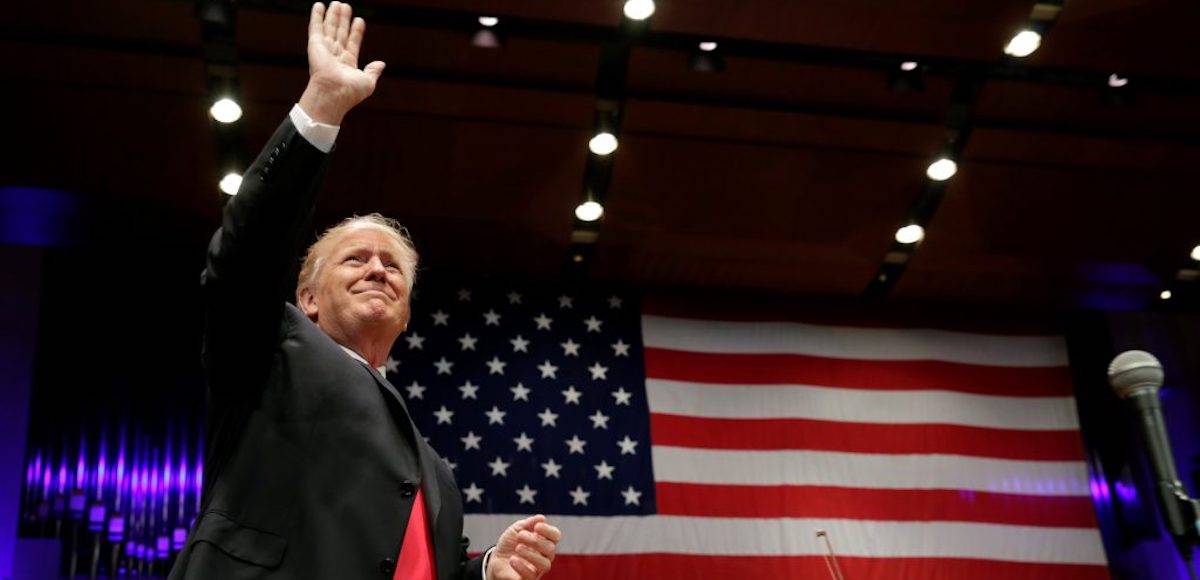 President Donald J. Trump delivered a speech honoring veterans and vowing to defend religious freedom at the Celebrate Freedom Rally in Washington. Choirs at the patriotic event performed "The Battle Hymn of the Republic" and others, as well as a debuted song with the lyrics "Make America Great Again."
"Not only has God bestowed on us the gift of freedom, he's also given us the gift of heroes willing to give their lives to defend that freedom," President Trump said at the event, which included wounded warriors who are patients at the Walter Reed Medical Center. "America is a land rich with heroes."
Overwhelming and record support from evangelicals (and other voters of faith) and veterans were pivotal to his victory in November. Since taking the Oath of Office, the President has directed federal agencies such as the Department of Health and Human Services to stop forcing the faithful to obey the ObamaCare contraception mandate. He signed the VA Accountability Act to give the secretary the power to fire VA employees and provide protections to whistleblowers.
"Since the signing of the Declaration of Independence 241 years ago, America always affirmed that liberty comes from our creator," President Trump said. "Our rights are given to us by God and no earthly force can ever take those rights away. That is why my administration is returning that power back to where it belongs — to the people."
First Baptist Dallas, an evangelical megachurch led by Pastor Robert Jeffress, sponsored the event.
"We have in President Donald J. Trump one of the great patriots of our modern era and a president who cherishes the sacrifice and service of those in our armed forces," Pastor Jeffress said in a statement.
Evangelicals were ecstatic about President Trump's appointment of Justice Neil M. Gorsuch to the U.S. Supreme Court and his executive order directing the Internal Revenue Service (IRS) to not enforce limits on political activity by churches.
"Our religious liberty is enshrined in the very first amendment in the Bill of Rights. The American founders invoked our creator four times in the Declaration of Independence," the President added. "Benjamin Franklin reminded his colleagues at the Constitutional Convention to begin by bowing their heads in prayer. Inscribed on our currency are the words: 'In God We Trust.'"
President Trump also took shots at the media, accusing them of trying to stop him from implementing the change agenda that got him elected.
"The dishonest media will not stop us from accomplishing our objectives on behalf of the American people," he said. "Their agenda is not your agenda."