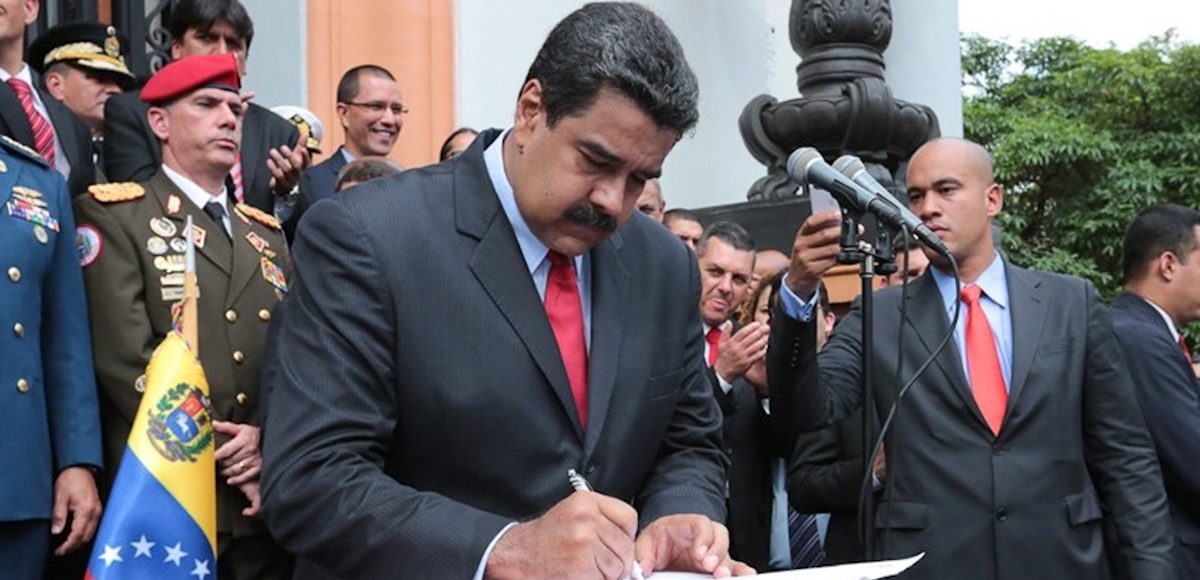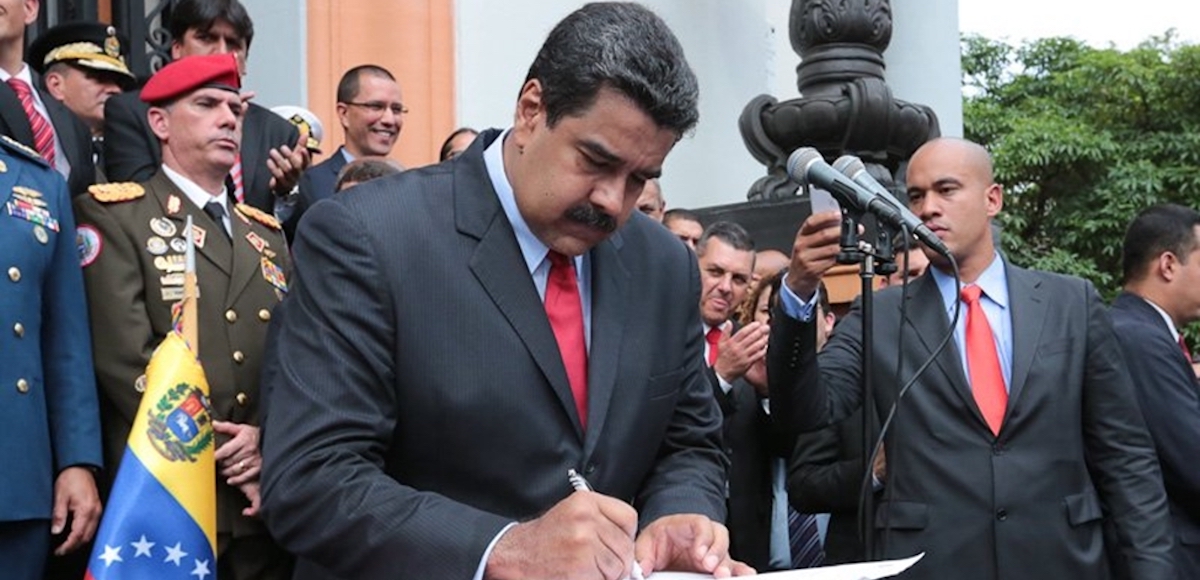 The Trump Administration announced sanctions against Venezuelan President Nicolás Maduro for holding "sham" elections to consolidate his party's power. The U.S. Treasury Department through the Office of Foreign Assets Control (OFAC) said the socialist leader's assets subject to U.S. jurisdiction are frozen, and U.S. persons are prohibited from dealing with him.
"Yesterday's illegitimate elections confirm that Maduro is a dictator who disregards the will of the Venezuelan people. By sanctioning Maduro, the United States makes clear our opposition to the policies of his regime and our support for the people of Venezuela who seek to return their country to a full and prosperous democracy," Treasury Secretary Steven T. Mnuchin said in a statement. "Anyone who participates in this illegitimate ANC could be exposed to future U.S. sanctions for their role in undermining democratic processes and institutions in Venezuela."
The Maduro government held elections for a National Constituent Assembly (ANC) that aims to usurp the constitutional role of the democratically elected National Assembly. It would effectively rewrite the constitution, and impose an authoritarian regime on the people of Venezuela. neuter the constitution.
The socialist dictator was "elected" President of Venezuela on April 14, 2013, after the death of another leftwing dictator–Hugo Chavez. He previously held roles in the Venezuelan government under President Chavez, including as Executive Vice President and Minister of Foreign Affairs.
On Monday, despite what was widely reported as low turnout, the Maduro government said the election gave it a popular mandate to "reform" Venezuela's political system.
"Maduro's sham election is another step toward dictatorship," Nikki Haley, the U.S. ambassador to the United Nations, said on Twitter. "We won't accept an illegit govt. The Venezuelan ppl & democracy will prevail."
State Department spokeswoman Heather Nauert also weighed in.
"The United States condemns the elections imposed on July 30 for the National Constituent Assembly, which is designed to replace the legitimately elected National Assembly and undermine the Venezuelan people's right to self-determination," she said. "We will continue to take strong and swift actions against the architects of authoritarianism in Venezuela, including those who participate in the National Constituent Assembly as a result of today's flawed election."