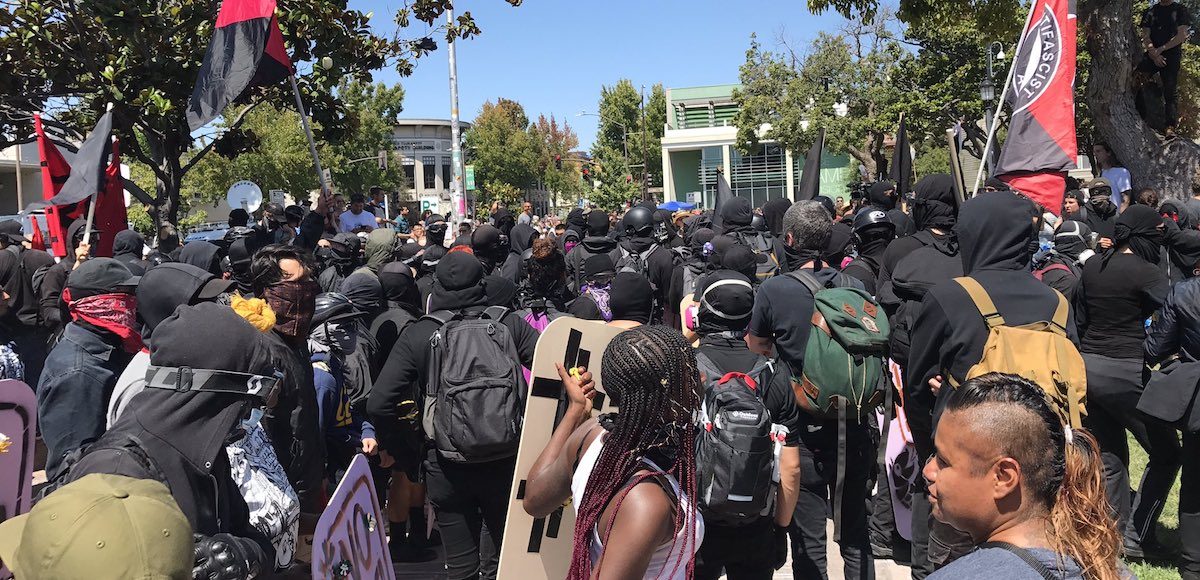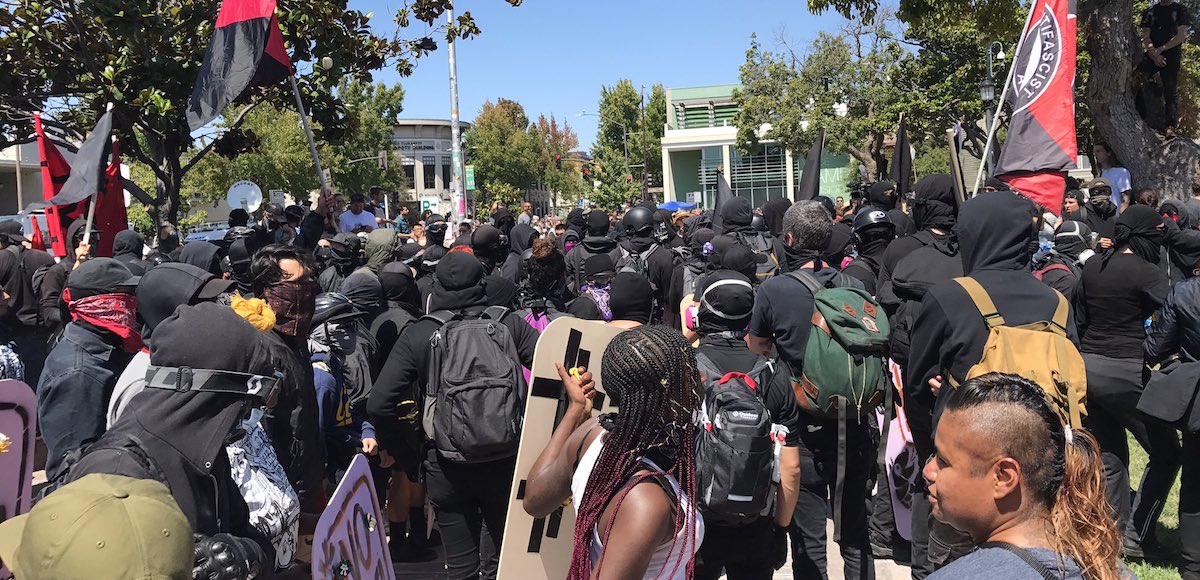 The Department of Homeland Security (DHS) has officially classified the activities of Antifa as "domestic terrorist violence," according to a report from POLITICO. The leftwing news website conducted interviews and obtained confidential law enforcement documents demonstrating that federal authorities have been worried about the radical leftwing group since at least April 2016.
A joint intelligence assessment by the Federal Bureau of Investigation (FBI) and DHS claimed "anarchist extremists" in Antifa were primarily responsible for the increased political violence in America. The investigation aimed to determine whether the U.S.-based Antifa–known as the American brand of Anti-Fascist Action–could also start conducting terrorist bombings like their counterparts in "foreign anarchist extremist movements."
The documents show federal authorities blamed Antifa for attacks on the police, government and political institutions, all justified in the name along of "the capitalist system," racism, social injustice and fascism.
Antifa and similiar groups have long-served as the "useful idiots" of despotic, leftwing regimes and the threat of imminent tyranny at the hands of fascists has long-been their go-to rallying cry. They were previously designated as a domestic terror group by the Department of Homeland Security (DHS) in New Jersey.
Last Saturday, Antifa attacked journalists and Trump supporters during the protest at Martin Luther King Jr. Civic Center Park in Berkeley, not Neo-Nazis and white supremacists.
Big Media, including Chuck Todd at NBC News, CNN, Reuters and others, have completely abdicated their role as truth-tellers and have all attempted to justify their violence. This distortion of the truth hides the danger posed by these groups, a point underscored in a recent PPD editorial.
When President Donald Trump was elected–and Big Media irresponsibly tied him to fascism to benefit their ideological allies in the Democratic Party–the group refocused their efforts on him and his supporters. The joint assessment warned there's a danger in elevating the profiles of white supremacists, which were not deemed to be a size-significant threat.
In fact, the DHS and FBI said the groups will likely become more violent if it is believed "fascist, nationalist, racist or anti-immigrant parties obtain greater prominence or local political power in the United States, leading to anti-racist violent backlash from anarchist extremists."
That's exactly what Big Media has done.
[brid video="160646″ player="2077″ title="Berkeley Footage Antifa Attacks Journalist to Take Camera Phone"]