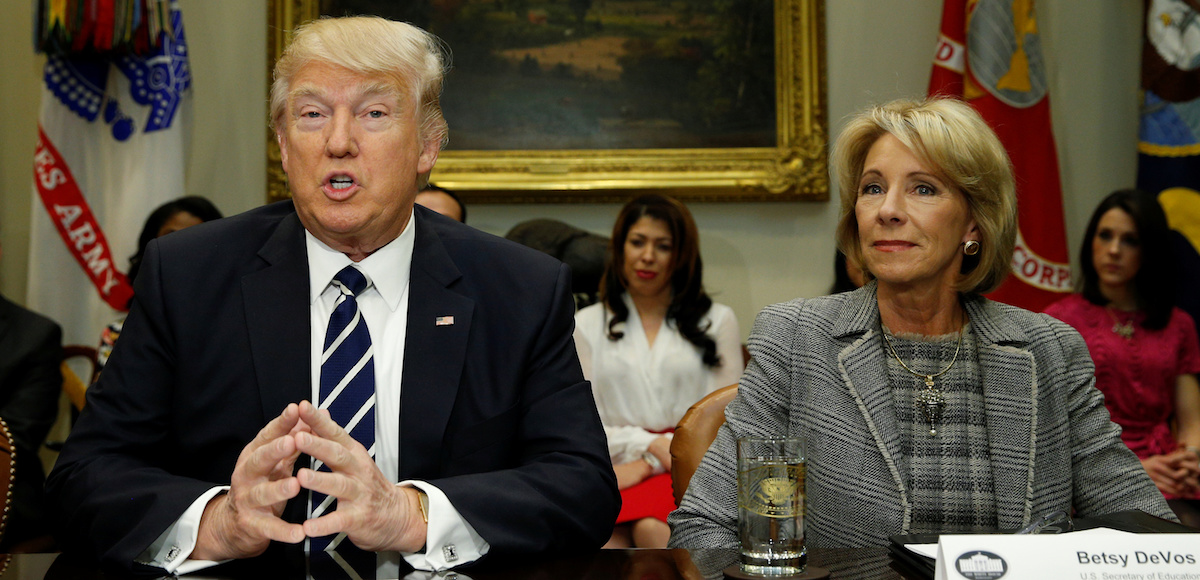 Education Secretary Betsy DeVos said the Trump Administration on Friday revoked and replaced Title IV, an Obama-era policy for investigating sexual assault on campus. It is being replaced with new interim instructions that permit universities to decide which standard of evidence to use when handling complaints and accusations.
Secretary DeVos said the administration agreed with critics that Title IV rules were unfairly skewed against the students accused of assault. Critics say it created "kangaroo courts" that rob accusers' constitutional rights to due process and often destroys accusers' lives without cause.
"This interim guidance will help schools as they work to combat sexual misconduct and will treat all students fairly," Secretary DeVos said in a statement. "Schools must continue to confront these horrific crimes and behaviors head-on. There will be no more sweeping them under the rug. But the process also must be fair and impartial, giving everyone more confidence in its outcomes."
The temporary guidance allows colleges the freedom to decide which standards of evidence they want to use when investigating complaints of sexual assault, which means the current abuses will not completely end. Under Obama's instructions from 2011 and 2014, colleges were told to use "the preponderance of the evidence" standards, while Secretary DeVos permits colleges to choose between that lesser standard and "the clear and convincing evidence standard."
Though the latter is harder to meet, it's also the constitutional standard. The temporary guidance will be in place while the Education Department gathers comments and comes up with new rules.
"This will not halt the current abuses, but it's a step in the right direction," said William A. Jacobson, of Legal Insurrection. Convicting or punishing innocent people (usually men) or allowing the process to be abused for other motives, does not advance the real victims of sexual assault."
[documentcloud url="http://www.documentcloud.org/documents/4059341-Education-Department-QA-Title-IX-DeVos.html"]