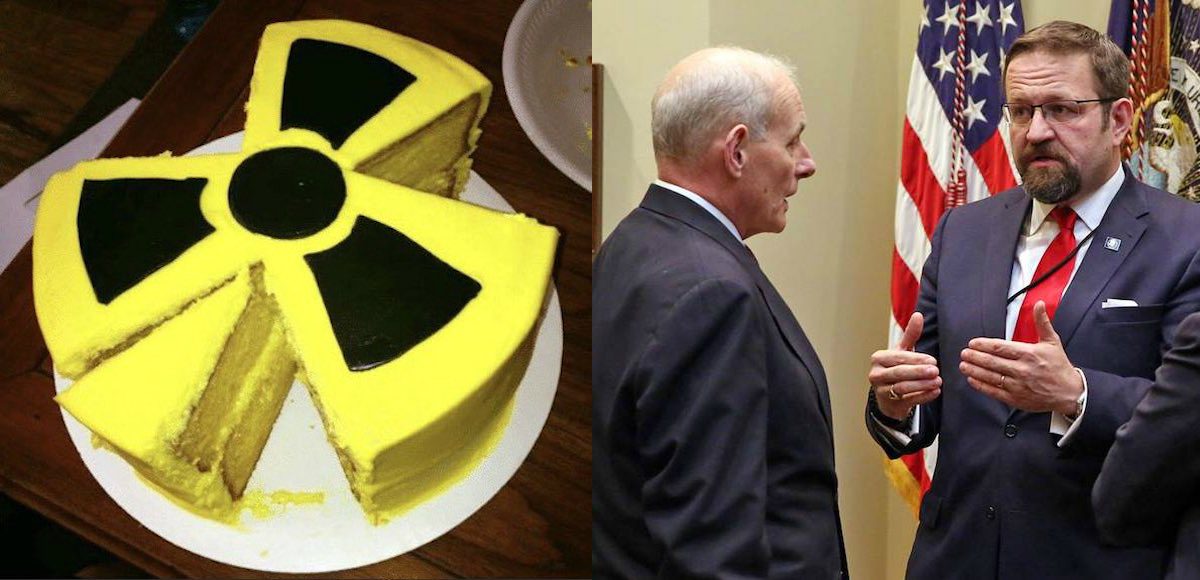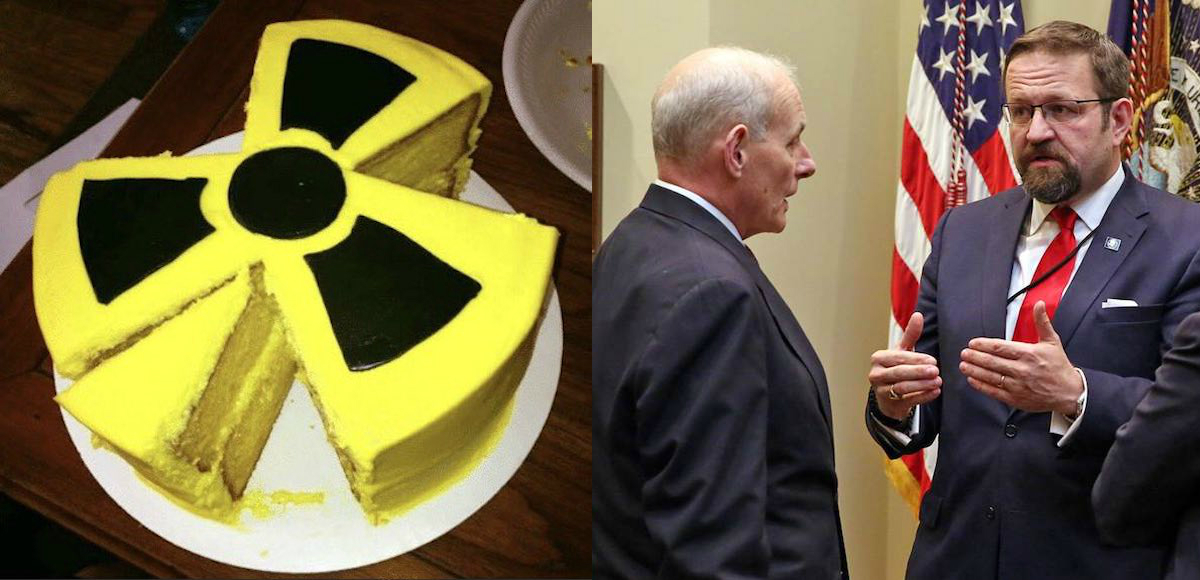 Dr. Sebastian Gorka, former advisor to President Donald Trump, tweeted out a Uranium birthday cake for Hillary Clinton's special day. The cake is a reference to the controversial deal approving the transfer of 20% of U.S. uranium resources to Russia in what appears to be a quid pro quo resulting in millions of dollars to the Clinton Foundation.
It's Hillary's Birthday.

Here's a cake.

#ClintonUraniumGate pic.twitter.com/vk1jBJ1Vsl

— Sebastian Gorka DrG (@SebGorka) October 26, 2017
John Solomon published a bombshell report revealing the FBI uncovered a massive bribery, corruption and racketeering scheme before the Obama Administration approved the deal. The Committee on Foreign Investment in the United States, which approved the deal, was led by Hillary Clinton during her tenure as the secretary of state.
Further, a Russian bank pushing the Uranium One deal paid former President Bill Clinton roughly $500,000 in 2010 for a speaking fee, while all of the board members from Rosatom donated to the Clinton Foundation, bringing the total upwards of $100 million.
FBI documents show Vadim Mikerin, the director of Rosatom's Tenex in Moscow, was engaged in illegal activity as early as the fall of 2009. Mr. Clinton requested permission from his wife's State Department to meet with Mikerin while in Moscow. At the time, the FBI had gathered substantial evidence against him and the Russian plot to corner the global uranium market.
Yet, the Obama Administration still allowed him to enter the country with a L1 temporary work visa in December 2011.
The Justice Department (DOJ) late Wednesday cleared a confidential informant for the Federal Bureau of Investigation (FBI) to testify before Congress on Uranium One. Senator Chuck Grassley, R-Iowa, Chairman of the Senate Judiciary Committee, is calling for a special counsel to investigate the controversial Obama-Clinton era deal.