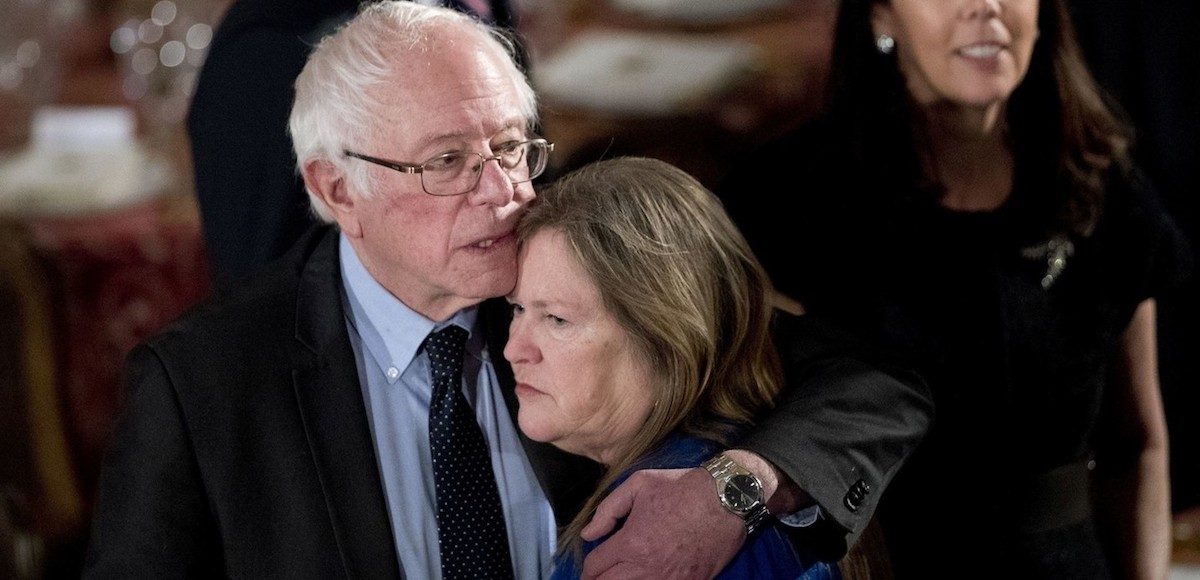 A grand jury has compelled sworn witness testimony in a potential bank fraud case involving Jane Sanders, the wife and top advisor to Vermont Senator Bernie Sanders. VTDigger first reported and sources have corroborated the U.S. Attorney's office in Vermont has interviewed at least one witness before the grand jury to determine whether indictments should be handed down.
Paul Van de Graaf, chief of the criminal division for the U.S. attorney's office in Vermont, questioned Lloyd about her role as the development chair of the college's board of trustees during a period when Sanders was collecting donations and pledges for the purchase of a $10 million city lakefront property.

Lloyd, who is publisher of the progressive website Toward Freedom, kept copious board meeting minutes as the development chair for the college. In the interview with Van de Graaf, Lloyd said he "was focused on what I knew about who had been approached for contributions."

"I helped provide a timeline of what happened — and when — in terms of development," Lloyd said. "It was general questions about donors, and money coming in."
In June, People's Pundit Daily (PPD) reported Senator Sanders and his wife had both hired defense attorneys amid the Federal Bureau of Investigation (FBI) probe into potential bank fraud and influence-peddling. Sen. Sanders hired supporter Rich Cassidy to represent him, while Washington defense attorney Larry Robbins has been retained for his wife.
The investigation surrounds a $10 million loan the senator's wife procured for Burlington College to purchase 33 acres of land while she was school president, as reported by Politico.
Mrs. Sanders purportedly distorted school donor levels in the loan application she filed to People's United Bank. A complaint was filed to the U.S. attorney in Vermont by Brady Toensing in 2016. That same year the liberal arts college closed.
According to reports, Sen. Sanders' office tried inappropriately to get the bank to approve the loan. Even though the college defaulted on the loan before Mrs. Sanders left the position, the board of trustees approved her to leave with a golden parachute.
Mr. Toensing, who sent a "Request for an Investigation into Apparent Federal Bank Fraud," led President Donald J. Trump's 2016 presidential campaign in the state. However, the investigation started under the Obama Administration.
Jeff Weaver, a spokesman for the Sanders and former campaign manager, downplayed the existence of the grand jury.
"We have absolutely no reason to believe that there is a grand jury empaneled to examine Burlington College, Jane Sanders, or any aspect of Dr. Sanders' service as president of Burlington College," Mr. Weaver told Seven Days Sunday night. "As best we can tell, the current news reports are simply recycling an account of a government interview of a witness from several months ago."
"Nothing new here."
Senator Sanders is running for re-election to the U.S. Senate in Vermont this year and his step-daughter Carina Driscoll announced she is running for mayor of Burlington.