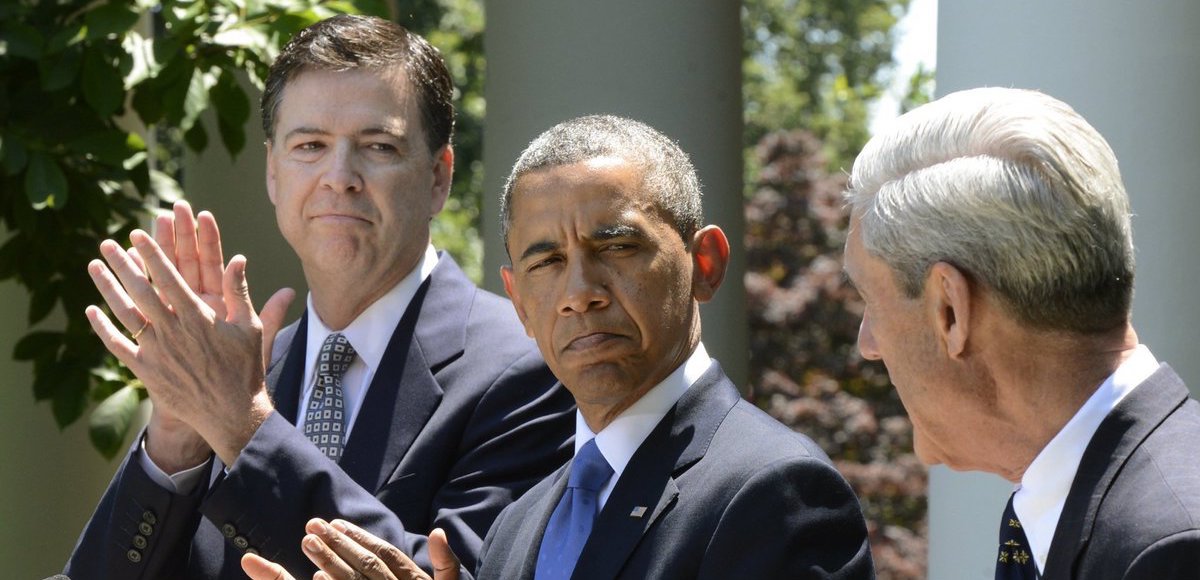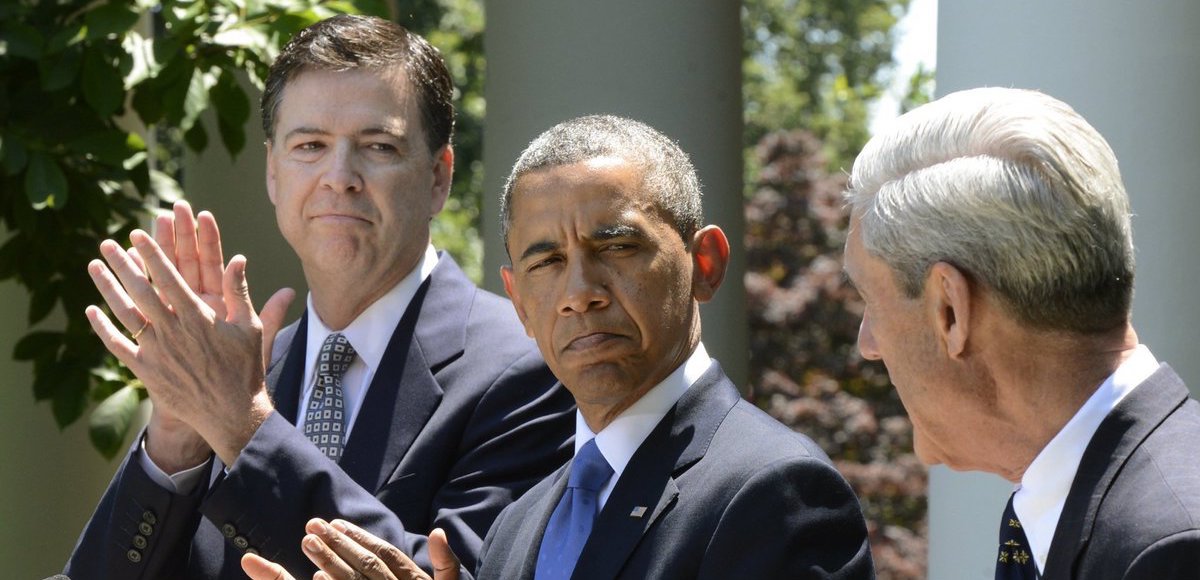 Newly obtained text messages from corrupt FBI lovers Peter Strzok and Lisa Page raise new questions over Barack Obama's role in the scandalous handling of the Clinton email investigation.
Ms. Page wrote to her lover Mr. Strzok on September 2, 2016, about prepping James Comey, the now-fired former director of the Federal Bureau of Investigation (FBI). She wrote: "potus wants to know everything we're doing. [sic]"
The message was among thousands of texts between the two anti-Trump FBI officials reviewed for a newly released report from the U.S. Senate. Senator Ron Johnson, R-Wis., the Chairman of the Committee on Homeland Security and Governmental Affairs, says this at least raises questions over whether Mr. Obama's personal involvement in the Clinton email investigation was appropriate.
Mr. Strzok, a counterintelligence agent assigned to the Clinton email probe, oversaw the FBI's interviews with former National Security Adviser Lt. General Michael Flynn.
He and Ms. Page both worked for Special Counsel Robert Mueller in the so-called Russia probe. They were two members of a team characterized as an "ethically-challenged Democratic hit squad" before it became clear the text messages were going public.
The text messages are going to be released along with a report titled, "The Clinton Email Scandal and the FBI's Investigation of it."
The timeline and content of the text messages will also help to build the case against Mr. Comey, who is currently being investigated by the Department of Justice (DOJ) Inspector General for his misconduct during and mishandling of the Clinton email investigation.
Senators recently revealed evidence confirming a PPD report months prior in May alleging Mr. Comey "already decided" to clear Mrs. Clinton before investigators completed their work. Transcripts obtained from the Office of Special Counsel (OSC) prove Mr. Comey drafted a statement rejecting criminal charges two months or more before Mrs. Clinton was even interviewed.
On September 28, 2016, Strzok wrote to Page, "Got called up to Andy's [McCabe] earlier.. hundreds of thousands of emails turned over by Weiner's atty to sdny [Southern District of New York], includes a ton of material from spouse [Huma Abedin]. Sending team up tomorrow to review… this will never end."
However, Mr. Comey informed Congress a full month later on October 28, 2016, the FBI was re-opening its Clinton email investigation. "Due to recent developments," Mr. Comey said referring to officials learning of new emails on the laptop belonging to disgraced Democratic congressman Anthony Weiner, the FBI was reopening the case.
Now in prison, Mr. Weiner is the husband to longtime Clinton aide Huma Abedin.
But it was a sham.
In a letter sent to FBI Director Christopher Wray, Senator Chuck Grassley, R-Ia., the Chairman of the Senate Judiciary Committee, and Sen. Lindsey Graham, R-S.C., the Chairman of the Subcommittee on Terrorism, said Mr. Comey's prepared statement "exonerating" Mrs. Clinton sometime in April or early May confirmed the long-held suspicion.
More Texts, More Bias
Mr. Strzok also referred to Virginians who voted against then-FBI Deputy Director Andrew McCabe's wife for a state Senate seat "ignorant hillbillys. [sic]" Last week, Mr. McCabe was "removed" from his post at the FBI amid conflicts of interest and ongoing investigations of misconduct.
The text was sent on November 4, 2015, just one day after Jill McCabe lost a contested Virginia state Senate election.
"Disappointing, but look at the district map. Loudon is being gentrified, but it's still largely ignorant hillbillys [sic]," he said of the result of the election. "Good for her for running, but curious if she's energized or never again."