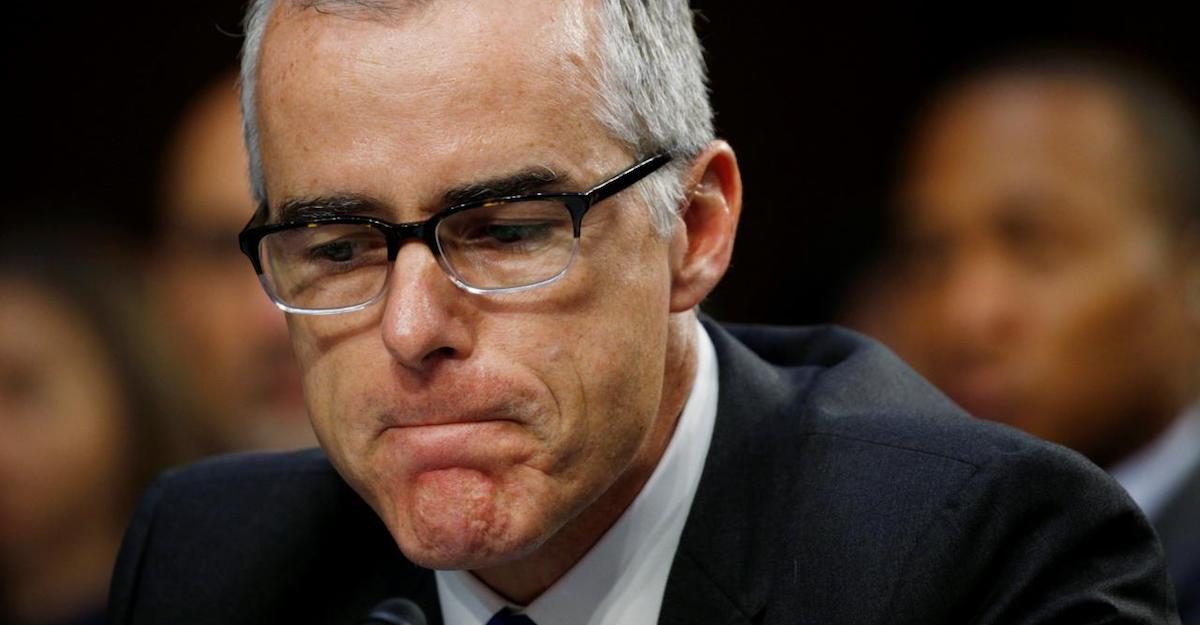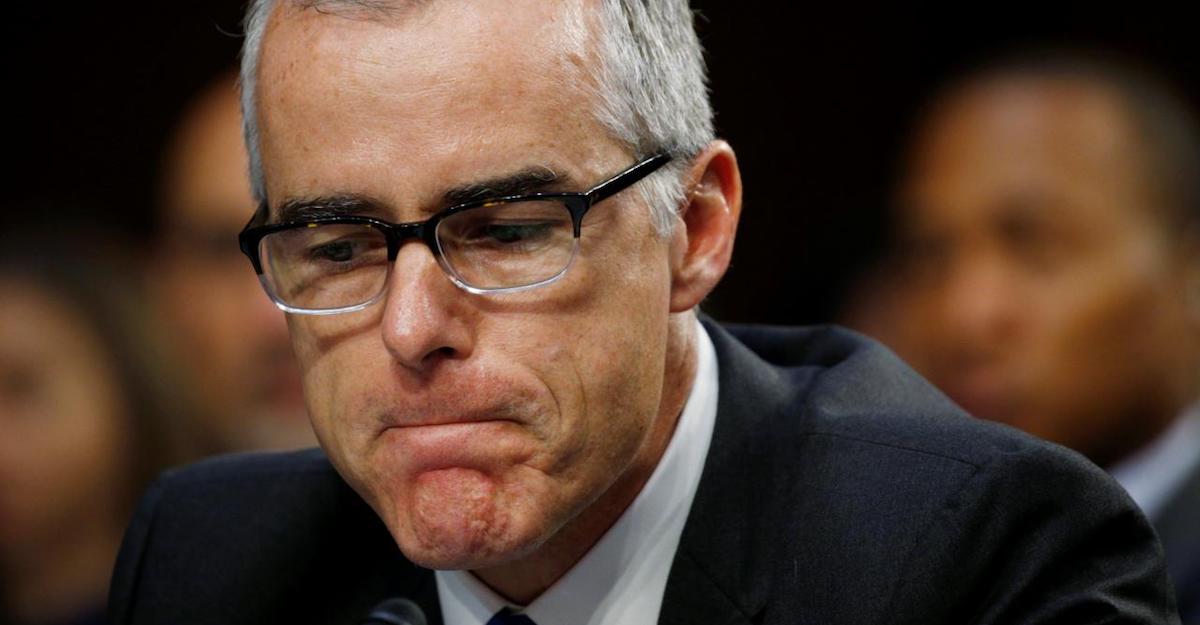 The Federal Bureau of Investigation (FBI) disciplinary process has recommended that Andrew McCabe be terminated.  Attorney General Jeff Session will have the final say on a decision that could impact the 21-year veteran and former deputy director who was removed from his post over misconduct and apparent corruption.
The disciplinary process was kicked off by the findings of a highly-anticipated report conducted by the U.S. Department of Justice (DOJ) Inspector General Michael Horowitz. Mr. McCabe, an ally of James Comey and Hillary Clinton, was under several investigations for various offenses.
But during a review of his decision in 2016 to allow FBI officials to speak with reporters about an investigation into the Clinton Foundation, Mr. Horowitz concluded that Mr. McCabe lied, according to the people briefed on the matter. Lying is a fireable offense at the Bureau.
While The New York Times first reported the findings, multiple sources confirm that people inside DOJ fully expect him to be fired before Friday. His retirement goes into effect on Sunday, and one source said "outrage" would "boil over" if Attorney General Sessions doesn't follow the recommendations of the disciplinary process.
"Outrage among the rank-and-file will boil over if, by end of business day, Sessions didn't fire McCabe."
FBI pensions are determined by a formula that is based on years of service and prior salaries. Neither the value of Mr. McCabe's pension nor the impact of his termination, were immediately made clear. It was also unclear whether the attorney general would take action by the end of the week.
"The department follows a prescribed process by which an employee may be terminated," said Justice Department spokeswoman Sarah Isgur Flores. "That process includes recommendations from career employees, and no termination decision is final until the conclusion of that process. We have no personnel announcements at this time."